Sidebar
Small Stream Fishing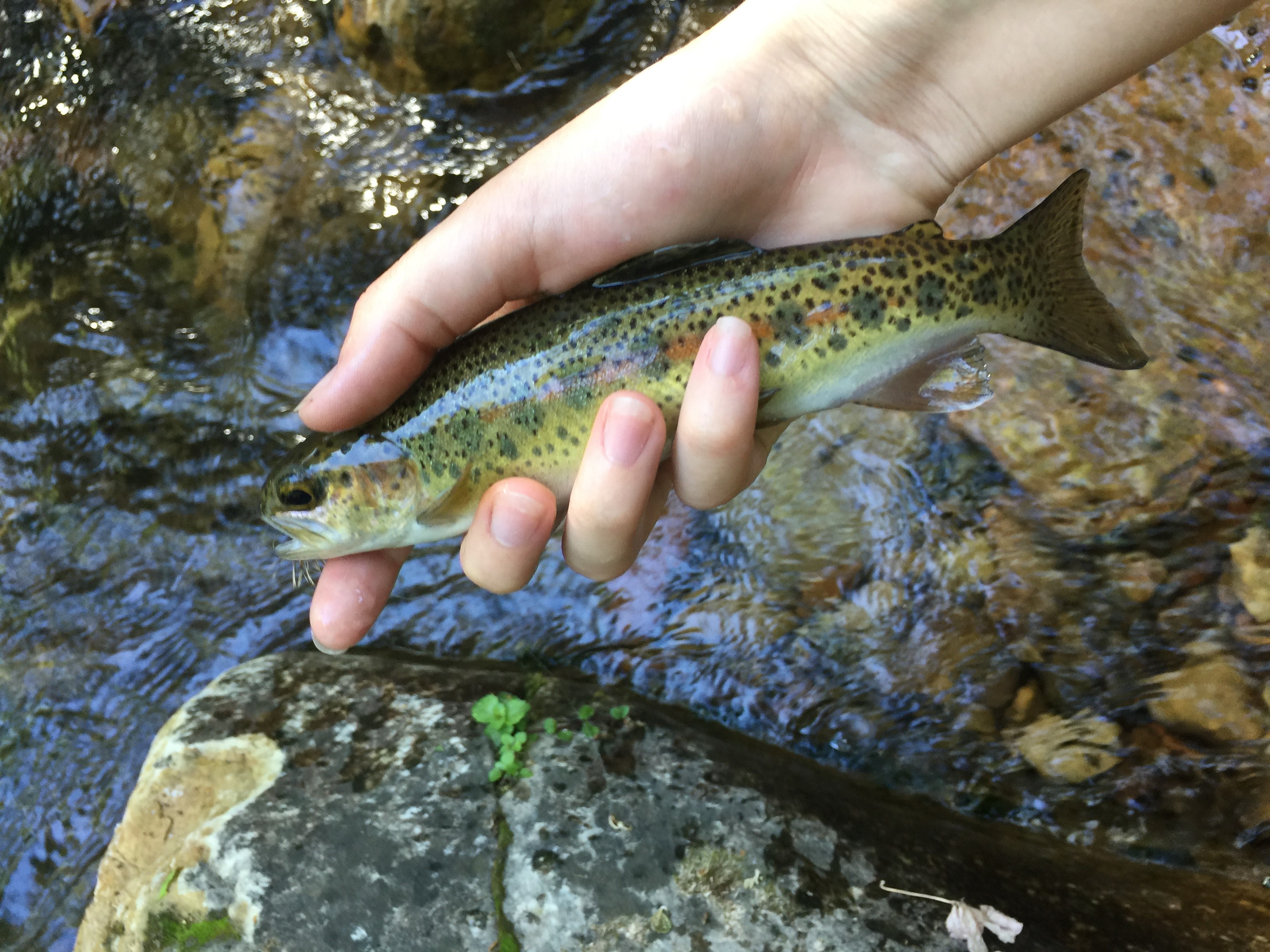 Fishing small streams has got to be one of my favorite things to do! Sure, fishing a larger river for trophy trout can be a blast, but nothing beats hiking into remote places where catching a twelve-inch trout makes the whole trip. I'm going to share with you some of my favorite RiverBum flies to use while fishing these small streams.
Size 12 or 14 Olive Parachute Madam X
The first is a size 12 or 14 Olive Parachute Madam X. These flies are super easy to see, which is great for when I forget my glasses in the truck. This fly is always my go-to, since it always produces; I've caught countless fish on this fly. Paired with some High N Dry, this fly will work anywhere.
Black Parachute Ant
My next favorite fly would have to be a black parachute ant. In the summer and spring times, you'll always see ants all over trees and the brush that hangs over the water. Ants are great for small streams and, more often than not, produce fish.
The same can also be said about beetles and ants. RiverBum's foam beetles are easy to see and have a bit of flash on them that makes them super appealing to the fish.
Elk Hair Caddis
Another great RiverBum fly is the Elk Hair Caddis. These classic flies are easy to see, but not too large of a fly. They also work great for bank fishing the local lakes. I also really like the black Elk Hair Caddis'.
Stimulator
Finally, you can never go wrong with a stimulator. They really get the fish's attention and are great for hanging droppers underneath. I like the stimulators in yellow and orange; the brighter colors tend to have great luck.
These flies have always done real well for me and I would highly recommend them for any small stream adventure. Grab some flies and head out to your favorite creek!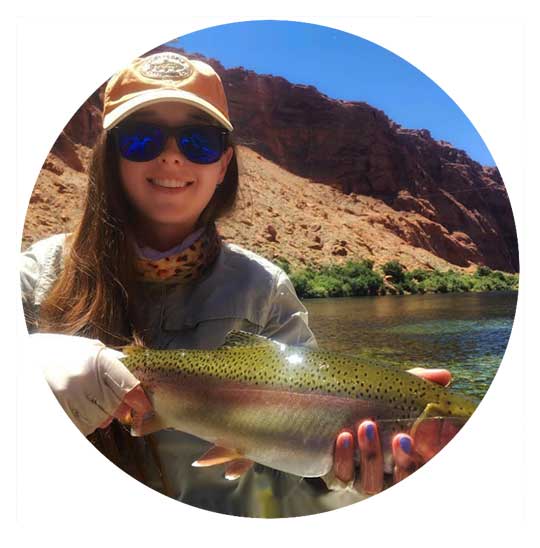 Gabby Rich – RiverBum Ambassador