Sidebar
7 Reasons to Try Fly Fishing
Fly fishing is more popular than ever - and the sport is changing as well. Long gone are the days that the sport was purely for the rich, it is far more accessible than ever! RiverBum is proud to have been on the forefront of inviting more people into the sport we love. If you haven't given it a go, here are a few reasons you should.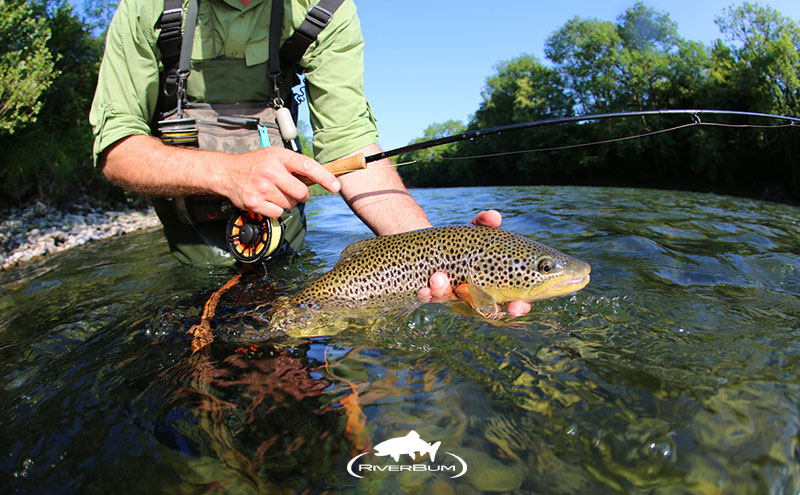 1. It's True Downtime
To become a good fly fisher, you need to concentrate on what you are doing. You also need to embrace your environment. Fly fishing takes us to some beautiful places, many of which don't have cell phone access. You can truly relax and decompress.
2. It's Accessible
Water is everywhere. Where there's water, there's fish. Whether a frog pond, a beautiful mountain stream, or on the beach. There's nothing like the tranquility of watch spinners fall to the water on a moonlight night listening to trout slurping. Fly fishing can not only take you all over the world, but it can also help you rediscover those ponds around you house you grew up in.
3. It's Inexpensive
Yes, it can be. We offer combos in the $100 range that can get you started, and they are good rods. Many fly fisherman can't tell the difference between a $200 rod and a $1,000 rod. You don't have to spend a mint to get started. Also, have a look at our fly prices. They crush the competition in both quality and price whether Orvis, Cabelas, The Fly Shop or whomever. We've tested over 50 fly shops worldwide. You won't find better quality for the price.
4. Life Long Learning
There's always something to learn. Waters change every year. Fish patterns change. Feeding patterns change. You don't master the sport, it masters you. There are hundreds of species to target. Trout, Largemouth bass, bonefish, tarpon, durado, permit….the list is endless….and it takes you on some wonderful adventures.
5. It's a Family Sport
There's nothing like the joy of coaching you child into a fish. My oldest daughter Maddie was five when she first cast, drift, hooked and landed her first trout all on her own. There's nothing like that feeling. Olivia, just wants to come with me, hook a fish or two for her, and have a picnic. My wife likes to make it a camping out. Great memories are made on the water.
6. It's Good for the Environment
More often than not, fly fishers become conservationists. They develop a care and concern about the waters they frequent. They develop a relationship with the environment. This is good for us all.
7. It's an Adventure
Fly fishing can take you to some of the most beautiful places on earth, that have a ton to offer, not just fly fishing. Enjoy the ride!
Until Next time my fishy friends…. remember: pack it in, pack it out. If we don't take care of mother nature, who will?