Sidebar
3 Tips To Choose And Use The Right Fly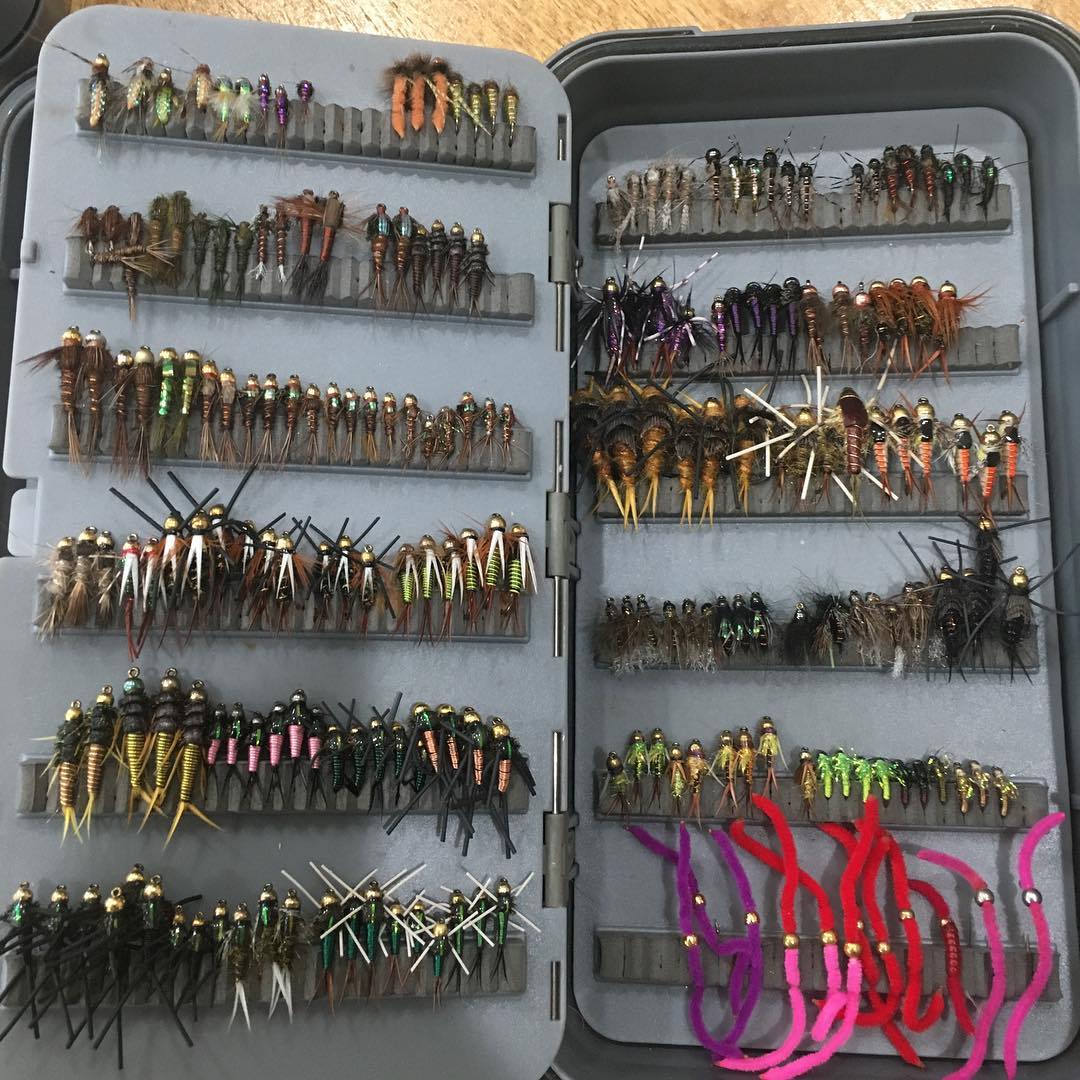 Whether you're new to fly fishing or you have years of experience, one thing can frustrate anglers of all levels—choosing the right fly.
It's true that not all flies are equal. Choosing the right fly at the wrong time can also ruin your chances of catching fish, as can not casting it the right way.
But it's also not nearly as complicated as it might seem. We've put together three tips on how to choose and use the right fly on the go.
Learn Your Insects
You need to understand what types of insects are part of the natural habitat. If a fish spots something that doesn't look like its natural prey, it won't bite.
Midges, mayflies, caddisflies and stoneflies are common insect hatches across all bodies of water. While they're fairly similar, it's important to know which ones hatch when in order to use them most efficiently.
Midges hatch year-round. Mayflies are around from March to November. Stoneflies hatch in early spring and are abundant throughout summer, while caddisflies arrive in the beginning of summer and stay until October.
Dry flies closely resemble these types of insects. They rest on the water's surface, just like the insect would. Nymph flies are designed to look and act insects that fish often feed on underwater.
Once you've chosen the fly based on season and fish feeding habits, it's also important to choose the right size. Also take note that sizes work the opposite way to normal—the larger the number, the smaller the fly.
Choosing the right size also depends on the insect you're trying to mimic. For example, as a blue-winged olive nymph grows, it moves from around size 16 to size 22. Using this type of fly in size 4 would be unrealistic and the fish are less likely to bite.
Choose the Right Accessory Gear
Once you've chosen your fly, you need to tailor the rest of your setup to it. Ultimately, the effectiveness of the fly you choose isn't impacted by what rod and reel you're holding. But the leader and tippet you use can make a difference.
Generally while fly fishing you won't need hardcore leaders and tippet. But you need to match the leader to the fly you choose.
Monofilament leader is light and would be the ideal choice to use with dry flies. On the other hand, fluorocarbon sinks, so it would naturally be the better choice for nymphs.
There's no need to use any other type of leader or tippet if you're fly fishing in freshwater. These are thin enough to be virtually invisible to the fish, and light enough that you won't end up making unnecessary movements and making the fly look unnatural.
Think Before You Cast
If the fish sees the line first, it could scare them away. But if they spot something that looks like their prey just ahead of them, they're more likely to bite.
Before you cast, look for the trout's holding and feeding lanes. These are areas that are rich in food and are usually found next to a strong current.
Use the current to your advantage. Instead of casting your fly directly on top of the fish, cast some distance away and let the current carry your fly directly to the fish. This helps to mimic the natural movements of the insects.