Sidebar
The Sweet Salt
When thinking of fly fishing, most anglers and non-anglers alike often envision a windy mountainous stream or river with gin-clear water gently flowing alongside stretches of river rock cobble bars and lush green trees. The seclusion, the invigorating sound of the water in the riffle, the sometimes deafening singing of cicadas and the hunt for the beautiful trout living in pristine waters are all reasons anglers seek comfort and exhilaration in freshwater fisheries.
Salt, on the other hand, has often been described as conjuring feelings of uneasiness due to the uncertainty of what lies beneath, the vastness of the open waters, and the unpredictable elements. I threw my first fly on salt a few years ago. Not only was I humbled by the bay and backcountry water channels, as well as the creatures that lived within, what struck me most was how different fly fishing salt was as compared to fresh. Longer casts, whipping wind, choppy water, limited shots per day, hours without seeing target fish, and the precision needed to lay and strip the fly just right were an exercise in patience and humility.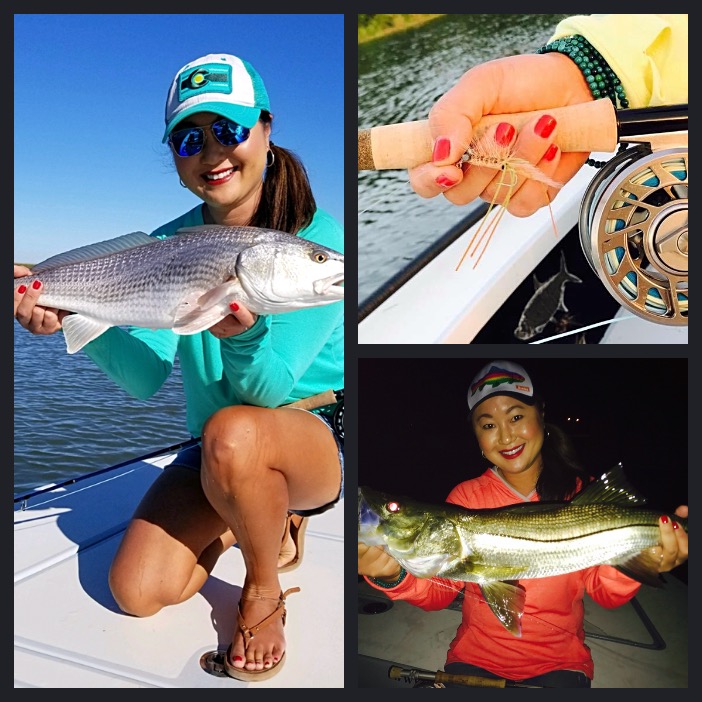 Patiently standing on the casting platform of a 15-17 ft. skiff and hunting the cruising school of salt creatures or that solitary fish as you and the guide work synchronously to sight a target, is an experience like no other. Throwing 8 and 10 wt. fly rods and giant leaded clousers and kwans always proves to be a challenge but when these jacks, bonefish, snook, red and tarpon eat, time stands perfectly still with only the massive rush of hot adrenaline pumping through the veins. It is a surreal experience that words cannot adequately describe. The thrill of the chase is exponentially more intense after landing the first fish of the day and the zen of the water more calming as the guide quietly poles through the flats while on the hunt for the next shot.
Fresh water fly fishing will always have my heart. Notwithstanding the foregoing, I've found that, in learning to fly fish salt, the heart is not finite. It does not just make room but it, in fact, grows provided that one invites and accepts the opportunity for growth. My mantra for the love of fishing is about the experience and not the outcome. When the outcome aligns with the experience, it is a bonus. For a thrill of a lifetime, I highly recommend grabbing your favorite 8 or 10 wt, a box of RiverBum's wide selection of salt flies, and try your hand at fly fishing salt. I'm quite sure you will fall in love all over again.
Peace, joy and, of course, tightlines…
Miree Lee