Sidebar
Lees Ferry Colorado River Update
Well folks, it has been a very busy month here for us at Lees Ferry Anglers. Happy to have received my huge order of RiverBum flies just in time for the enormous midge hatch we have going off.
Colorado River
Some of you may have heard that the Colorado south of the Glen Canyon dam is struggling. Well she was, the fish have went spawn crazy. We have beds all the way from three mile up to the dam.
Fishing in Spawning Beds
That being said let's talk ethical fishing. Say you see spawning beds and decide to fish them and everyone does. Whether it's using egg patterns, or fishing for them using their normal food base, make sure not to drag your anchor through them. Any disturbance of the beds will mean less fish for next season and the season after.
Young fish of the current year are typically eight to ten inch fish the second year. Make sure as well when landing the fish, be extra careful not to squeeze them. They may secrete their eggs or semen prematurely and it wind up in your boat instead of the bed. If at all possible leave them in the water, and gently unhook them over or near the bed you caught them off of.
Of course the best practice is not to mess with spawning beds. Yet sometimes as a guide whose sole purpose is to put clients on a fish, we end up in a tough situation where we might have to do it. I try to avoid it at all costs, but a fishless trip isn't good for the sport or the client. Just remember be as careful as you can, that this is the future of our beloved sport.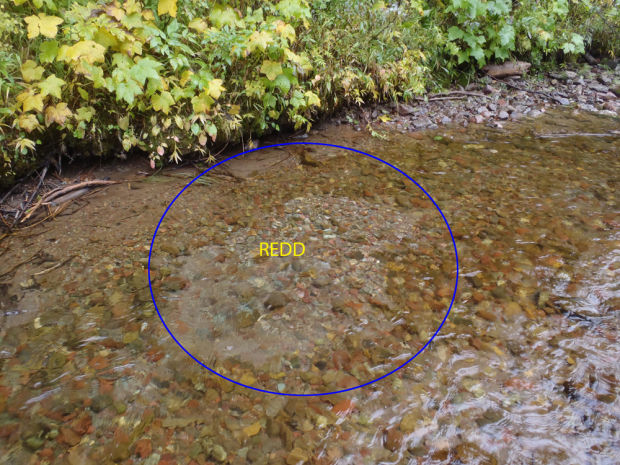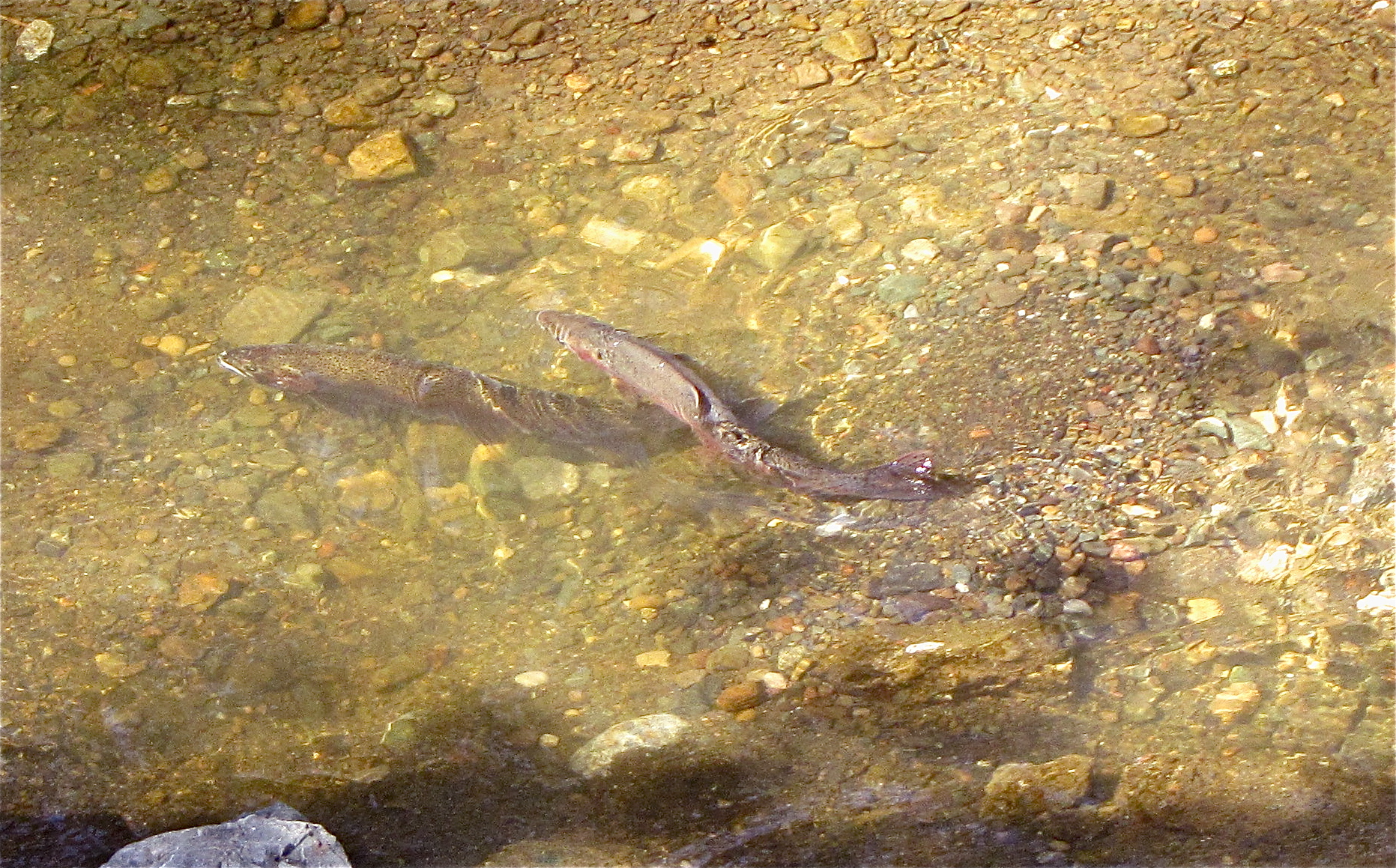 Southwest: Oak Creek in Sedona
I also want to make mention of a great creek here in the southwest.
Oak Creek in Sedona is a great second or third day slot if you're making a Southwest or Grand Canyon fishing trip.
This time of year Brian Mowers of Sedona Fly Fishing can put you on risers. Beautiful Browns and rainbows can be targeted with the a Caddis dry, or a BWO (blue wing olive) and at the right time of year a drake pattern. All of which can be purchased through the store at RiverBum.
A small rod like 7'6" 3 wt. is the ticket here, it is prime for creek fishing.
So as it warms up get out here. The southwest and pristine trout waters await you.