Sidebar
10 Basic Fly Fishing Flies For Beginners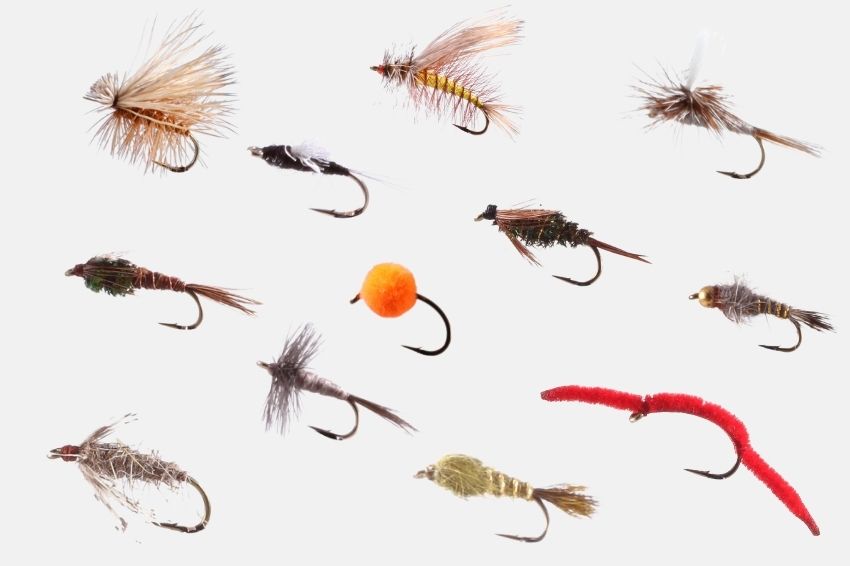 I love fly fishing with beginners. I love watching the joy on their faces when they get a hit and land the fish. I consider it an honor when they ask about gear, or what they should get next because they want to get deeper into the sport. The question that often comes up is "What flies should I have?"
In this post, we'll cover 10 of the most basic (and essential) flies every angler should own.
Fly Fishing Flies 101
When I first started, I would go to a fly shop and talk to a person there. What is working, is probably heard in a fly shop 100 times in a day.
I would buy the flies they recommended because the flies usually come with some advice on how to rig, or where I should fish etc.
I must admit that when I started, I would often start with the flies I bought but would typically lose most of them by the end of the day. So, naturally, I would buy more flies and the extras would end up in my fly box.
I didn't always remember the name and so each time I went, I would buy what I was told, fish and put the extras back in the fly box. If I recognized what fly it was, I would put it in next to that fly.
A good friend of mine drew this chart for me when I asked him what flies I should always have.
He broke it down into three main categories of flies (Mayflies, Caddis and Stonefly) and by stage (Adult, Emerger, Larval)
My friend also recommended "Guide flies" to be put into each box.

There are great articles on the web about entomology and great definitions of each stage. I'm not going to get into it because there is just too much information.
"Guide Flies" are flies that guides use to get their client onto fish. Sometimes, their tips depend on whether they caught fish or not. It shouldn't be the case, but it is. So, "Guide flies" are proven to work, maybe resemble multiple categories of insects, and don't have a lot of material that takes a long time to put onto a hook when tying a fly.
So, to build a great basic fly box, I would focus on a guide fly in each stage. So, a completed chart might look like this:

As a general rule of thumb, you should purchase a handful of these flies in several sizes (depending on the river) and different colors.If I were to start a box from scratch, I would build a box starting with these basic flies.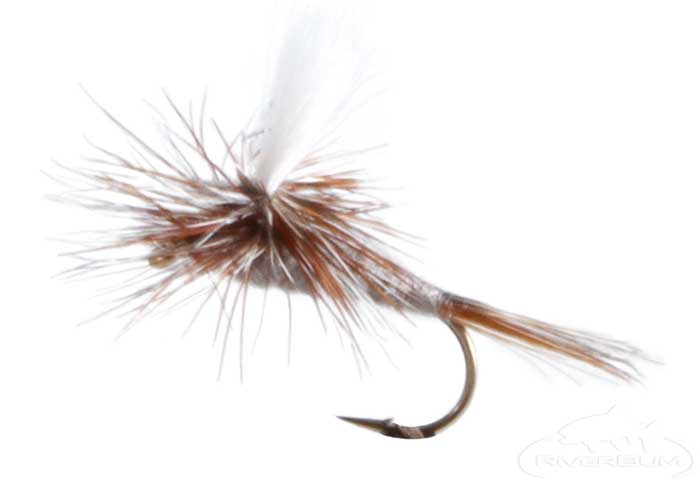 The Parachute Adams is perhaps the most important and versatile of all dry flies. It is a must have dry fly in a variety of sizes for fish all over the world. A white post gives the fly fisherman a focal reference point in all types of water. The pattern can be used as a mayfly or as a searching or attractor fly. Fly fishermen in all types of rivers, streams, and lakes should keep several sizes on the top row of the fly box.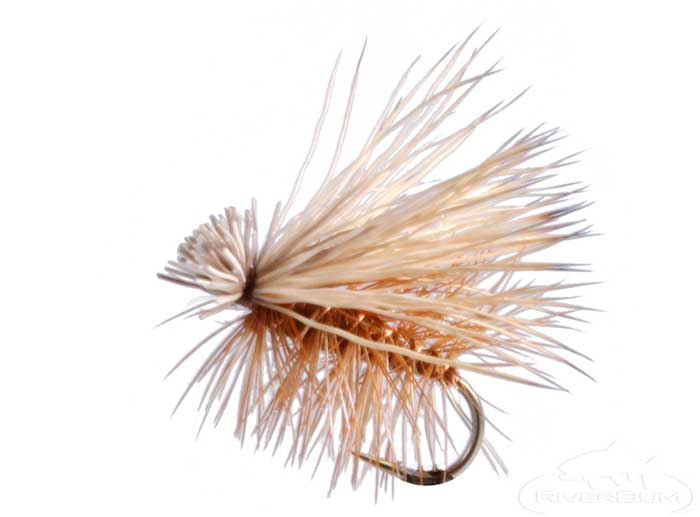 Elk Hair Caddis Tan is buoyant, visible, and fishy - it's one of those fly fishing flies every angler should have in a variety of sizes and colors because it is possibly the best caddis fly pattern for grayling and trout fishing around the world. Some fly fishing guides, and serious fly fishermen will dedicate entire dry fly boxes to this one pattern.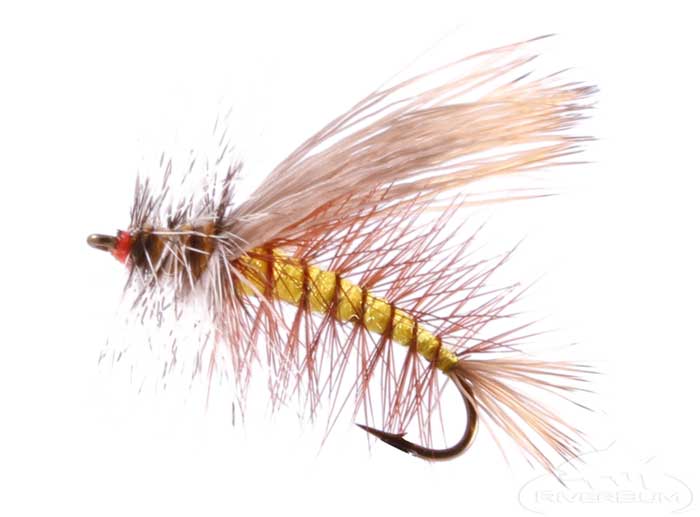 The stimulator is fly fishing's classic dry fly imitator of an adult stonefly. Stimulator dry fly has proven itself to work in a variety of dry fly fishing situations and demands a spot in every trout fishing fly box. Hollow hair and ample hackle allows this fish fly to ride high and even hold a fairly heavy dropper fly. Whether tossing it during a hatch or using it as an attractor fly this pattern is always worth a few casts.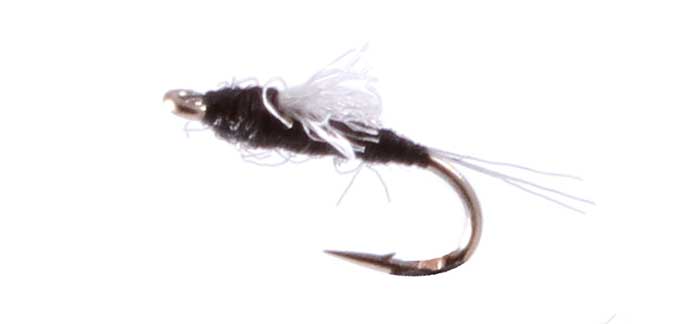 The slim and realistic profile of the Black RS2 is perfect for imitating baetis and other Blue Winged Olive emergers, which turn dark just before the hatch. The RS2 in black also works as a midge pupa. This unassuming pattern isn't flashy but it's a major head-turner in the eyes of hungry trout.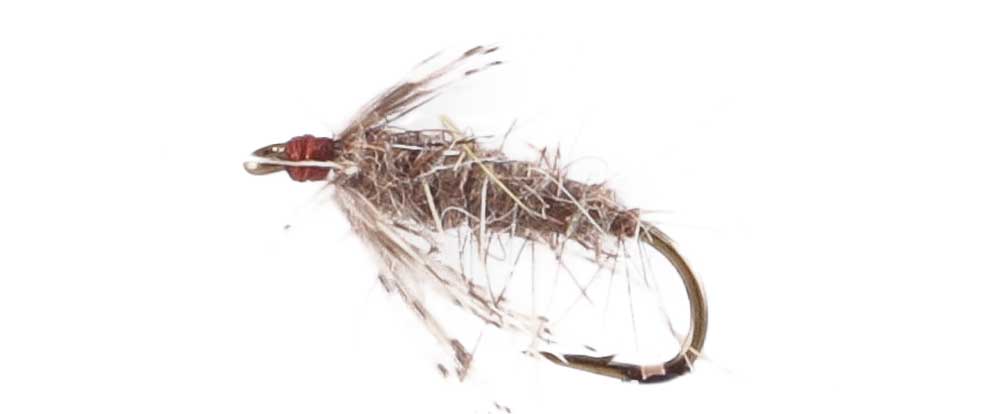 Soft Hackle Hares Ear adds a wiggle and little life to a classic nymph pattern. Soft hackles not only mimic the look of real insects but also mimic their movement. Fish this fly when caddis are hatching, as a rising mayfly nymph, or even dead drifted along the bottom.

The Guide's Choice Hare's Ear is a a proven pattern for smaller nymph stone fly. They don't emerge in the water but rather crawl out of the banks to shed their outer layer and then fly away. Hares Ear Nymph is one of the vital nymph patterns that every angler should have in their box. Hares ear dubbing gives this fly a buggy look that is irresistable to fish. With attractive properties and a versatile silhouette the Natural Gray Hares Ear will be a top producing fly for years to come.

This American version of the classic British Flashback Pheasant Tail Nymph continues to catch fish wherever slender mayflies are found. The peacock thorax, bead head, and pearl flash wing case on this nymph also gives it a bit of color and shine that makes it an effective attractor fly and a great searching pattern.

The Olive Hare's Ear is one of the vital classic nymph patterns for most trout waters. Hares ear dubbing gives this fly a buggy look that is irresistible to fish looking for drifting nymphs. Use this pattern where more robust shaped mayflies are present or simply rely on the attractive properties of this proven fish catcher.

Prince Nymph Bead Head is a proven classic fly that will continue to be an effective fish catcher in most trout waters around the globe. The flashy peacock herl body entices strikes and the split tail and wing give the impression of a stonefly, backswimmer, or dark mayfly nymph. This fly may not imitate any particular trout food but it just looks like something tasty. It pays to carry several different sizes and varieties in the fly box at all times.

So, these are the top 10 Basic Fly-fishing flies every angler should own. But wait, that's only 9. What would be 10?
I'm going to give you a few to consider. The San Juan Worm, Egg or Midge. It sometimes helps to have a worm or egg on the line with one of the 9 flies above.
The San Juan Worm and Eggs are great attractors because they simply catch fish. I know one guide who likes to fish what he calls "ham and eggs", a San Juan worm or worm type with an egg pattern below.
Lastly, a Midge pattern is key. Let's face it, Midges are always in the water and is a major food source for trout. A midge pattern such as a Zebra Midge in red, black or olive or a fly pattern such as a Griffiths Gnat is fly fishing's classic midge cluster pattern
Eventually, you will want more flies.
Who doesn't?
But these are the basics.
As you get into fly fishing and fish different rivers, you might hear about other flies that work. Consider how they fit in the chart above. I fish on the tailwaters of the South Platte through the winter. I will often fish only larval midges and emergers.
On the rare occasion, and I mean rare, I will have a chance to fish a dry. So, my winter box is filled with midges and midge emergers.
You will want these in various sizes and various colors. Some will have bead options or will be on a jiggy hook, but you can always contact Riverbum to find out what the options are and the pros and cons.
Good luck and hope to see you on the river!