Sidebar
Tippet Rings
Unless you're streamer fishing, you should probably consider using tippet rings. Adding tippet rings to machine made tapered leaders bring the next level of practicality and frugality to you fly fishing experience.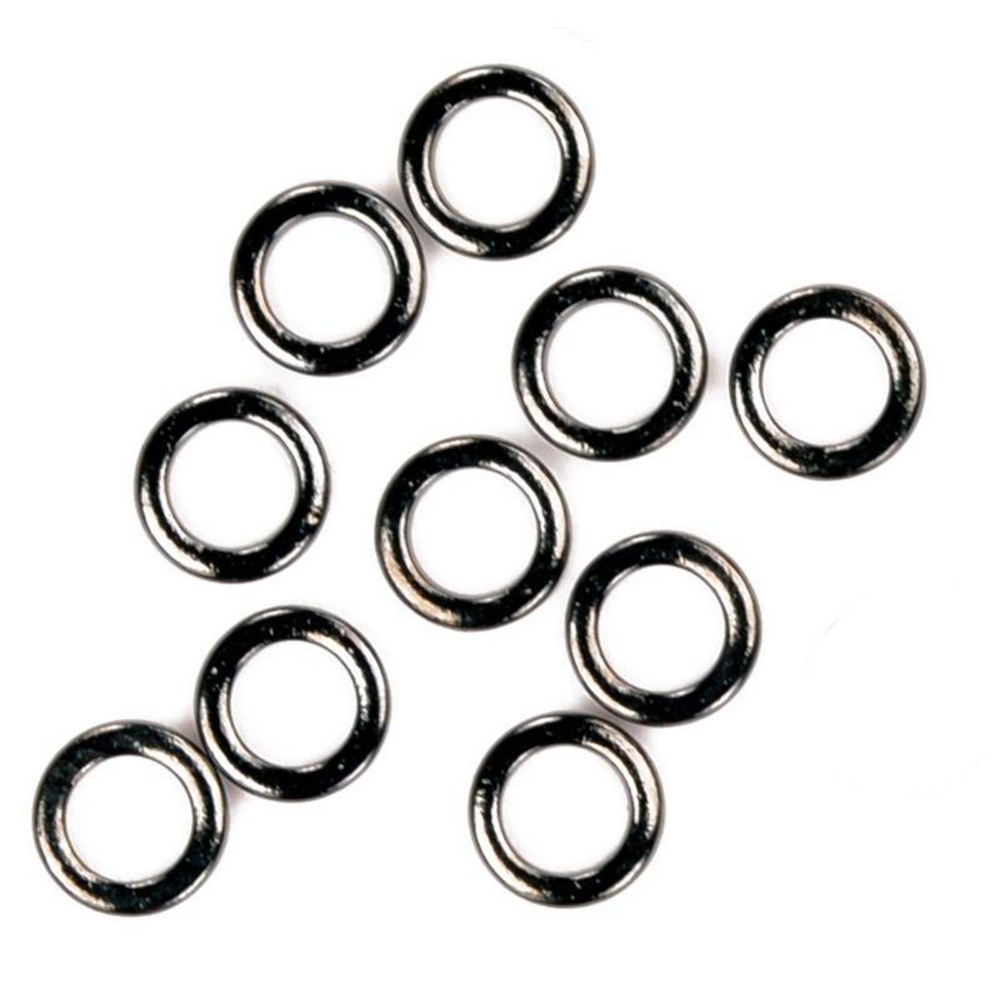 Tippet rings are tiny metal rings made out of nickel alloy that are intended to be tied at the terminal end of your leader. Tie the end of your leader to the tippet ring. Next, pull off 18: or so of tippet and tie one end to the same ring. Now you are ready to tie on your point fly. Pretty easy.
Tippet rings are small, generally between 2mm and 3mm in diameter. Because of their diminutive size and nickel alloy construction, they float. Yes, the do float. So whether you are dry fly fishing or nymphing, tippet rings get you in the game.
Need to change your fly? This is the beauty of the tippet ring. Since your point fly is tied on to tippet and not the expensive tapered leader, you simply pinch off the fly from the tippet and change out.
Because of their tiny size (2mm and 3mm diameter are most common) and nickel alloy construction, tippet rings float, making them viable for fishing nymphs and dries. Concerns about strength should be set aside, as tippet rings are rated at 25-30 lbs.
That's it for now my fishy friends.......Tight Lines and Screaming Drags
Dave