Sidebar
Shad Fishing: A Hidden Gem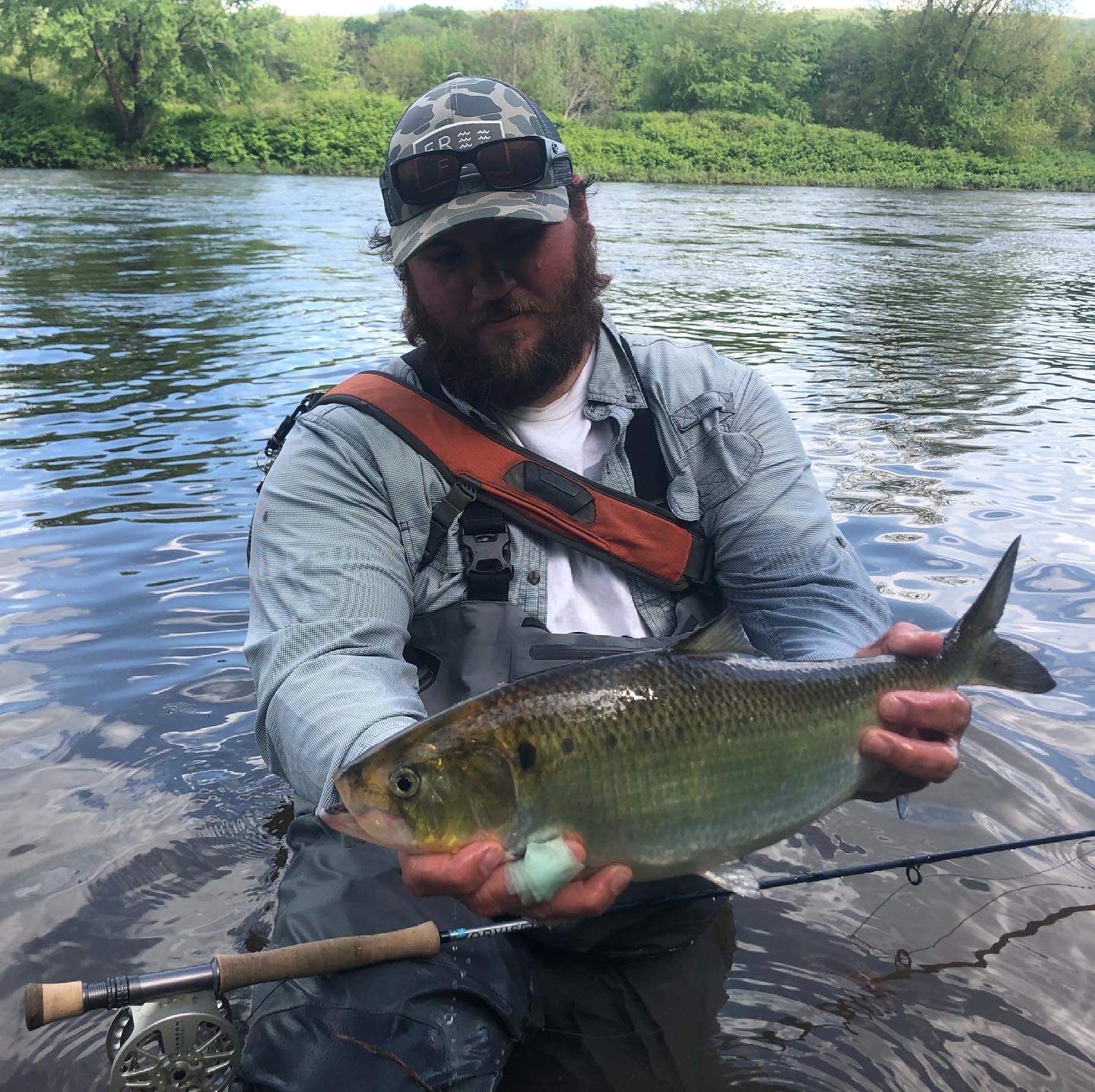 Shad Fishing:
Shad are a wonderful gamefish. There are two prevalent species. The Hickory Shad which can be found in waters on the east coast from Florida to New Foundland and American Shad which are found both in the Atlantic and Pacific. Shad are an Anadromous species. They spend most of their adult life at sea, returning to fresh water to spawn.
Hickory shad will spawn between 50 and 55 degrees. American shad prefer warmer temps and spawn between 55 and 64 degrees. They race up rivers along the west and east coast from January through June to spawn. This gives anglers an opportunistic chance to tangle with a hard fighting sport fish in great numbers. This under appreciated species is a blast to fish for.


Rod set up:
A 9' 7wt or a 10' 6wt will do the trick in most situations. I prefer the 9' 7wt because I do not like to be under gunned with high spring flows and very powerful fish. I like to use a sinking line like my Scientific Anglers 3 ply sinking line with a fairly short leader. Back cast room is not always your friend here in the northeast rivers so I try and find runs where the fish are not too far from shore, and I can easily make an easy cast with my single hand rod. If you're looking for a great value in a rod for this fishing, try the Maxxon Aurelius or the TFO Axiom II. Great rods, won't break the bank.
Flies:
Any small flashy streamer pattern will do like Clousers, small Deceivers, Boggle Heads , and Crazy Charlies . I tie two small streamer patterns I designed called Polar Plungers and Shad Bombs, they are tied on jig hooks, so the hook point rides up and catches less snags.
Size matters! Fish will get extremely tippet and fly shy the lower and clearer the water becomes through the season. This year currently the Delaware River is way lower than normal year and the Shad are letting us know it! Downsizing tippet and flies is a must in this situation. I'll run 3X tippet in this situation and actually prefer fluorocarbon.
Shad are usually tucked a foot or two from the bottom at all times during their migration, so your flies have to stay in that strike zone long enough to make that perfect cast count. Strip setting is the way to go here. Think mini tarpon. Trout setting will pull the fly right out the shad's mount.
Water:
I like to target transition water, a fast run with medium depth before or after a fast shallow section with fast current. Mostly all my spots I look for have at least a little current. I never target the "frog water", water with very little movement. Fish will stage and swim in circles resting in deeper pools with good structure and current breaks before making their next run usually in the low light portions of the day and making most of their 5-7 miles per day at night when they feel the safest.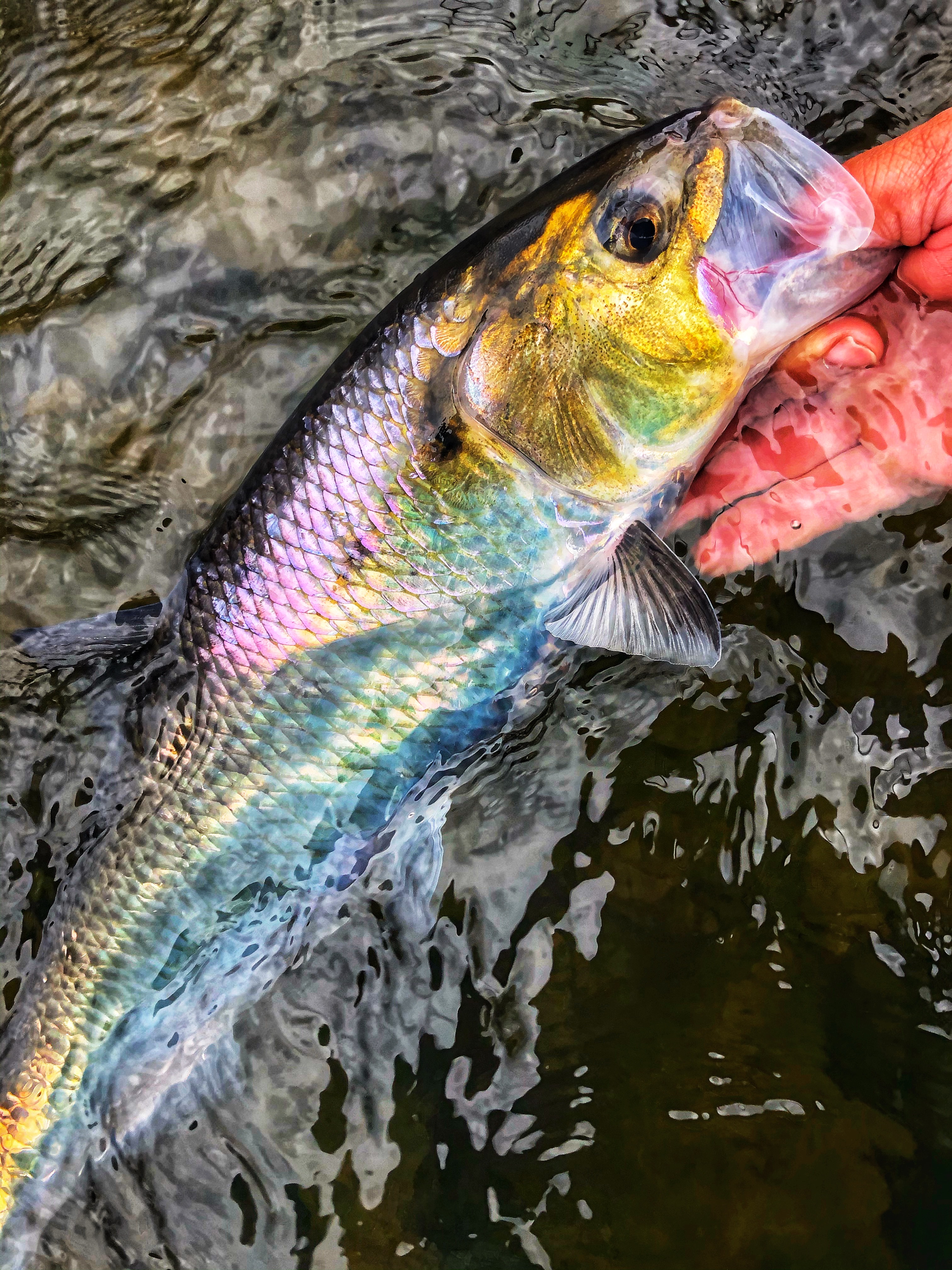 Jeff Gensheimer