Sidebar
Redfish On The Fly
Chasing redfish on the fly rod combines hunting and fishing and can make for an awesome adventure. Skill and patience combine to give anglers some good clean fun on coastal marshes in the Atlantic and Gulf States.
Location and timing are the most important factors to consider when planning your trip. High marsh hard bottoms during the flood tide period, or a large wind tide, will give you the best chance to find tailing reds. Fish can be found using a boat or wading from shore, but keep in mind if you don't have a hard bottom, wading can prove to be difficult in the marsh muck. Also, getting to the spot early is a good idea since the flats will flood quickly and you need to be ready as the fish start to show up. As soon as the tide begins to turn, the fish will leave in a hurry.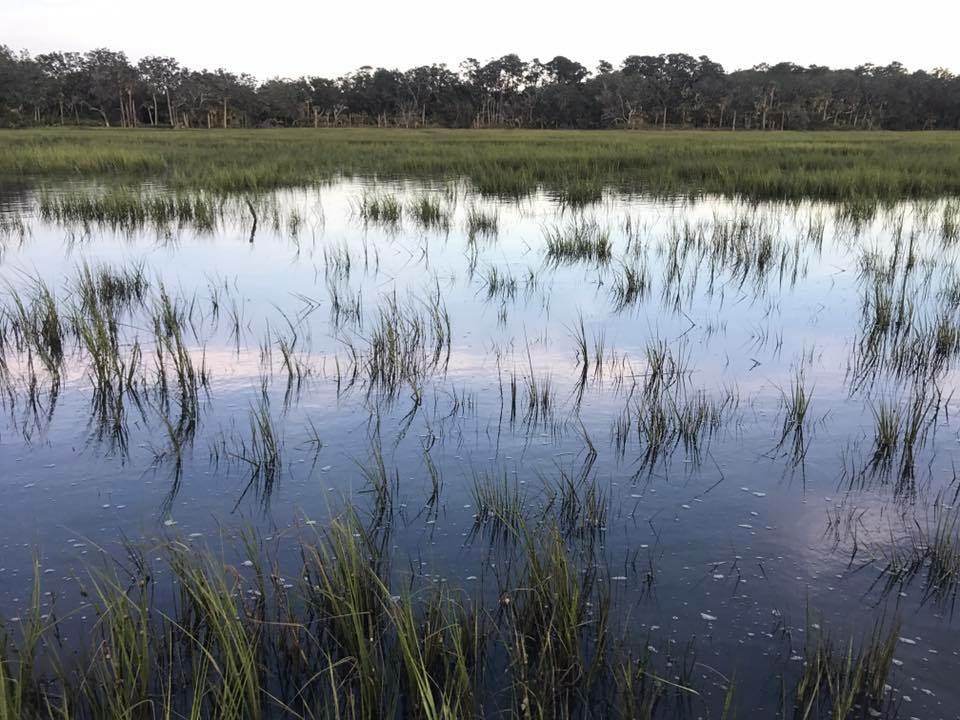 Similar to any fishing, you need to find bait to find fish. Whether it's fiddler crabs, grass shrimp, or finger mullet, you need to find a place that consistently has bait. From there it's pretty simple - find a creek that enters into a flat that has bait and you will most likely find fish. Keep in mind that most of the fish you will catch will be in less than knee deep water. The best times of year for tailing reds is the fall and spring, although some flats can also be productive in the summer and winter too. Anglers should always look for tails first but may also see fish swimming the flat or pushing bait. Our favorite time to chase reds is a late afternoon flood tide in the fall on a flat with consistent bait. Under these conditions you should be able to find fish, especially if it's not in a pressured area.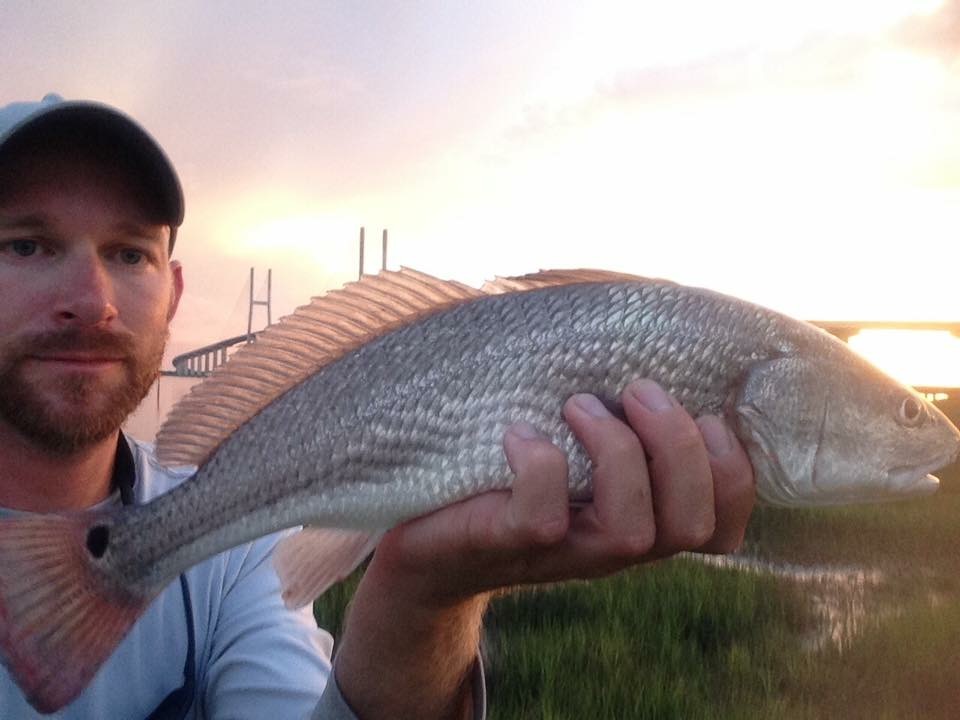 The gear is pretty basic: 8 or 9 wt, 9 ft fly rod, floating line with plenty of backing, 9 to 12 ft 20 lb tapered leader, a stripping basket, and your fly. The fly is the least important aspect. These fish are here to eat, so match the fly to the bait. Crab patterns, burgundy baitfish patterns, minnow patterns, grass shrimp mimics, and spoon flies can all be effective for reds. We usually like flies that are either white or burgundy/brown in color, but with the right cast and right presentation, they will take any fly. After the fish is hooked you will have to put pressure on the fish to ensure they don't make it to any oysters, logs, or grass wrap ups which will break your line. Our good friend and accomplished fly fisherman, Codey Elrod, taught us to move slowly and focus on the direction of the fish. This strategy has helped us tremendously over the years. You are still in the game as long as you don't spook the fish!
Get out there and fish the flats, you won't regret it!