Sidebar
My Fish Camp Experience
Teaching kids how to fly fish is a dream job for me. This summer, I got to live that dream. In July I had the opportunity to be Program Director of Fish Camp here in Arizona. This was a completely new program offered by the Grand Canyon Council Boy Scouts of America and was run by Arizona's chapter of Trout Unlimited. This program had been in the works for many months, but when the pandemic hit, we had to cancel it. A couple months later we had the green light to run the camp for one week in July!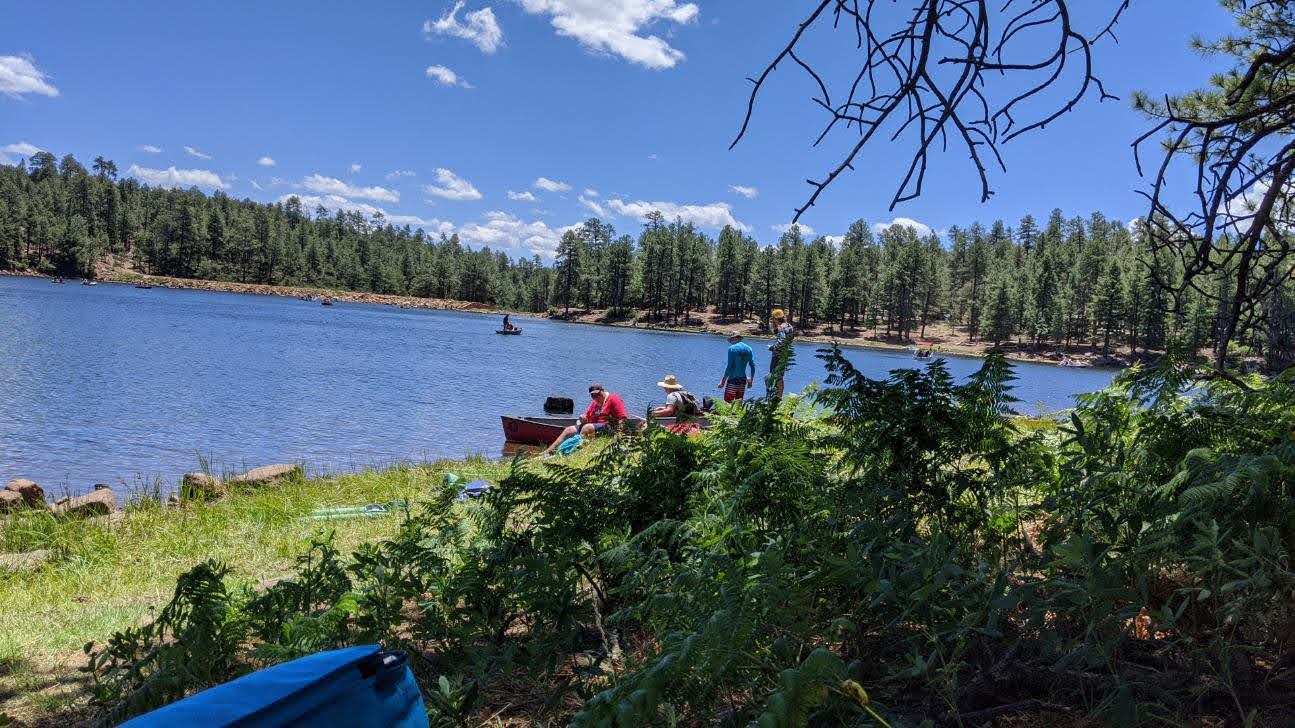 Overall, we had a great camp. All eleven scouts learned how to fly fish and all caught at least one fish! There was a pond stocked with bluegill which was a great way to learn how to cast and to fight as well as release fish. A creek was located just a couple hundred yards away from the pond, so the scouts were able to learn creek skills as well. The Arizona Game and Fish Department had stocked this creek with trout only a few days before camp and with the forest closed, they had not been fished. We were very lucky to have had such a great spot for everyone to fly fish. We ended the week with a fish fry using the trout we had caught during the day.
Aside from spending most of our time outside, our campers also learned knot tying, fly tying, conservation, and entomology. We had a fun-filled week and cannot wait for next summer. If you or a scout are interested in Fish Camp, we will be having camp for three weeks next summer! Check the Grand Canyon Council website for more information. We also hope to open the camp up for Arizona Trout Unlimited members and their families!