Sidebar
​April Showers bring May Stripers -
This past April was one of the rankest in Boston history. However, May in Massachusetts kicks off Striped Bass season. This past weekend, a month after I was fishing the flats in Abaco, I was bundled up in foul weather gear getting ready to test my luck with Schoolie Striped Bass in the North River (Scituate, MA).
Armed with an 8 weight outfit and a box of tan/white, grey/white and chartreuse/white clousers and a few top water treats, our goal was get in front of the large schools of VERY hungry juvenile Striped Bass. Our efforts paid off with several multiple hook up situations with literally endless action.
The Schoolie run during the spring on the East Coast is really an amazing time. These fish are covering ground in search for food in such a diligent manor. It almost feels like a light switch goes off, then bam – they are here. We will continue to target Stripers of this size for the next few weeks or so, in anticipation of their larger family members moving in. As the season goes on we will see Stripers targeting Herring, Mackeral, Pogies, as well as various crabs/lobsters. It is important to monitor the feeding patterns of these fish, and match your gear and presentation accordingly. When you figure it out, they surely are a rush to catch.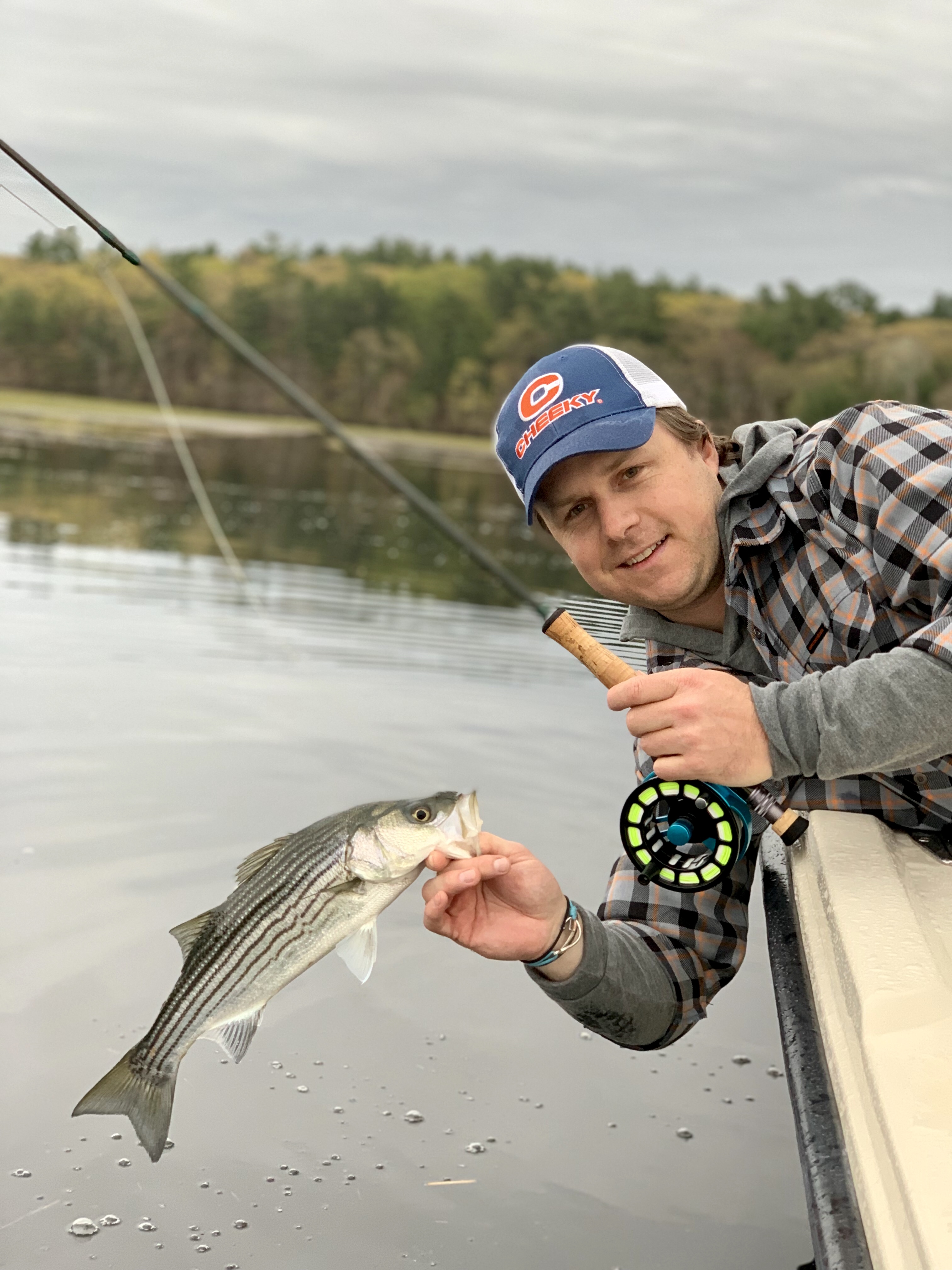 Cheers and tight lines-