Sidebar
Some Basics About Trout
Generally speaking, there are three categories of trout. One category, True Trout, consist of species like rainbows, brown, and cutthroat. The second category known as Char, consist of Brook Trout, Bull Trout, Dolly Varden, and Arctic Char. The last is known as the hybrids. Fish such as Tiger Trout are known to be hybrids.
Water Temperature
Sticking with the basics here, True Trout can tolerate a range of water temperatures between 50 degrees Fahrenheit and 70 degrees. Chars in general, prefer temperatures on the low end of that range. You'll find them more in water temperatures in the 50s. As a result, good trout habitat is fed by snow melt, springs or is higher in elevation and latitude.
Spawning
Most trout species require moving water to spawn. The spawning bed is known as a redd and is built in the gravel of streams or the shoreline of lakes. It is formed by the female using her tail to dig in a small area of gravel in the bottom of the stream or shore. She forms several egg pockets in the gravel and they are the typically light colored areas in the water.
A redd appears lighter in the gravel since the gravel has been cleaned by the female's movement during spawning activity while the area around the redd appears darker due to the normal sediment that remains on undisturbed gravel. Never disturb a redd. This is the next generation.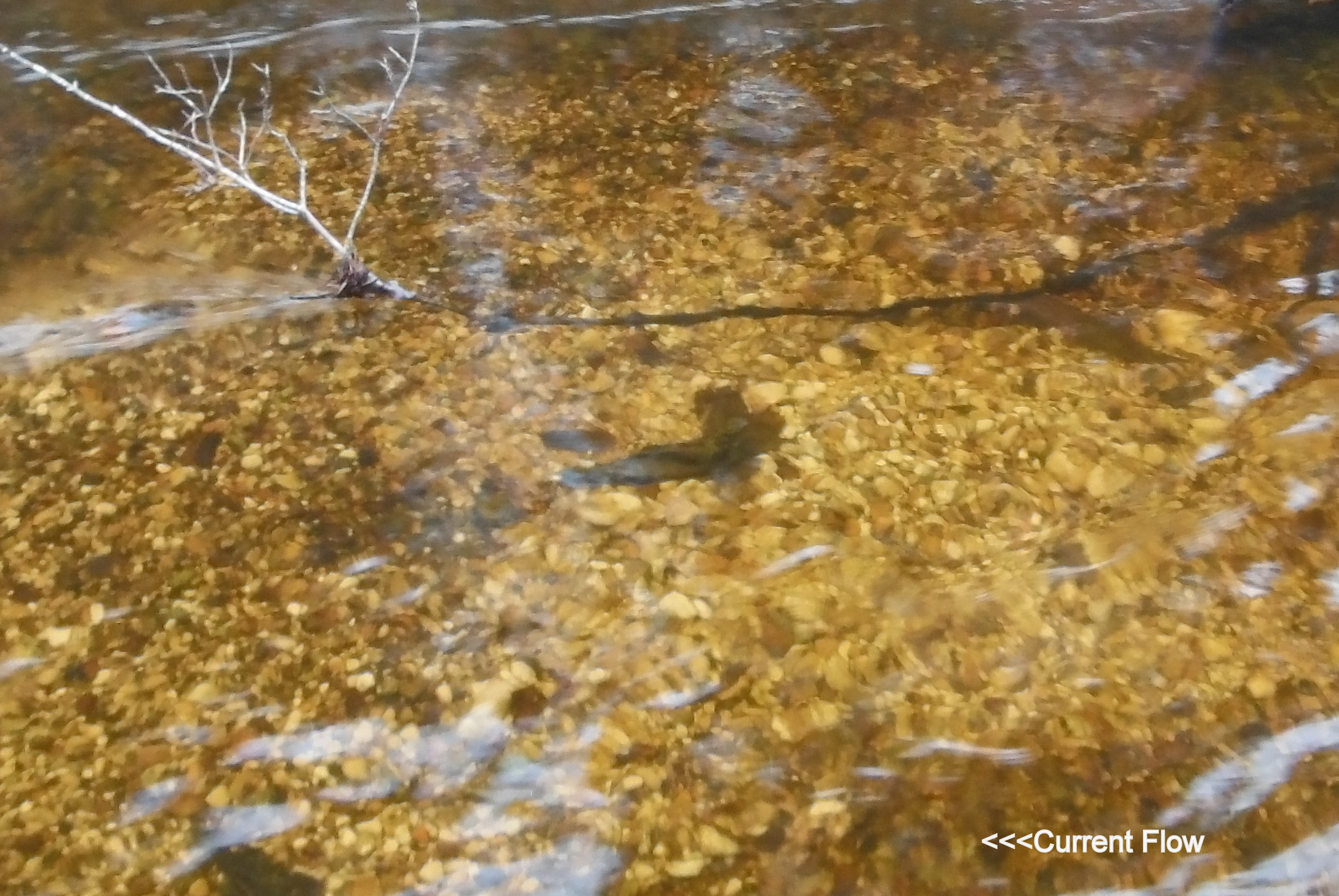 Many trout species have an anadromous form, which simple means they are sea running or large open water like a great lake. They will spend their juvenile years in fresh water streams, sea run after they mature, spend the majority of their life at sea, and then return to the fresh water stream of their birth to spawn.
More Characteristics
The characteristics of each trout vary tremendously, in their habitat, in the way the fight, and their diets. It's a pretty broad range to cover in an overview. In the coming weeks and months, I'll be writing more with some specificity on each.
Tight Lines and Screaming Drags!