Sidebar
Late Fall fishing....got browns?
We went on our annual fishing trip to New York this past week. We fished some Lake Ontario streams for brown trout, steelhead, and king salmon, and what a trip it was.
Our 6.5 hour drive was almost entirely made in rain which gave us hope that the streams would rise and bring in some fresh fish for us to catch.
When we arrived to our favorite stream we found it higher than ever. Much to our surprise, we caught a lot of fish for the water conditions. The high water gave the fish room to spread out and the fish were on the move and were able to be caught in the riffles as well as the usual holes we were used to.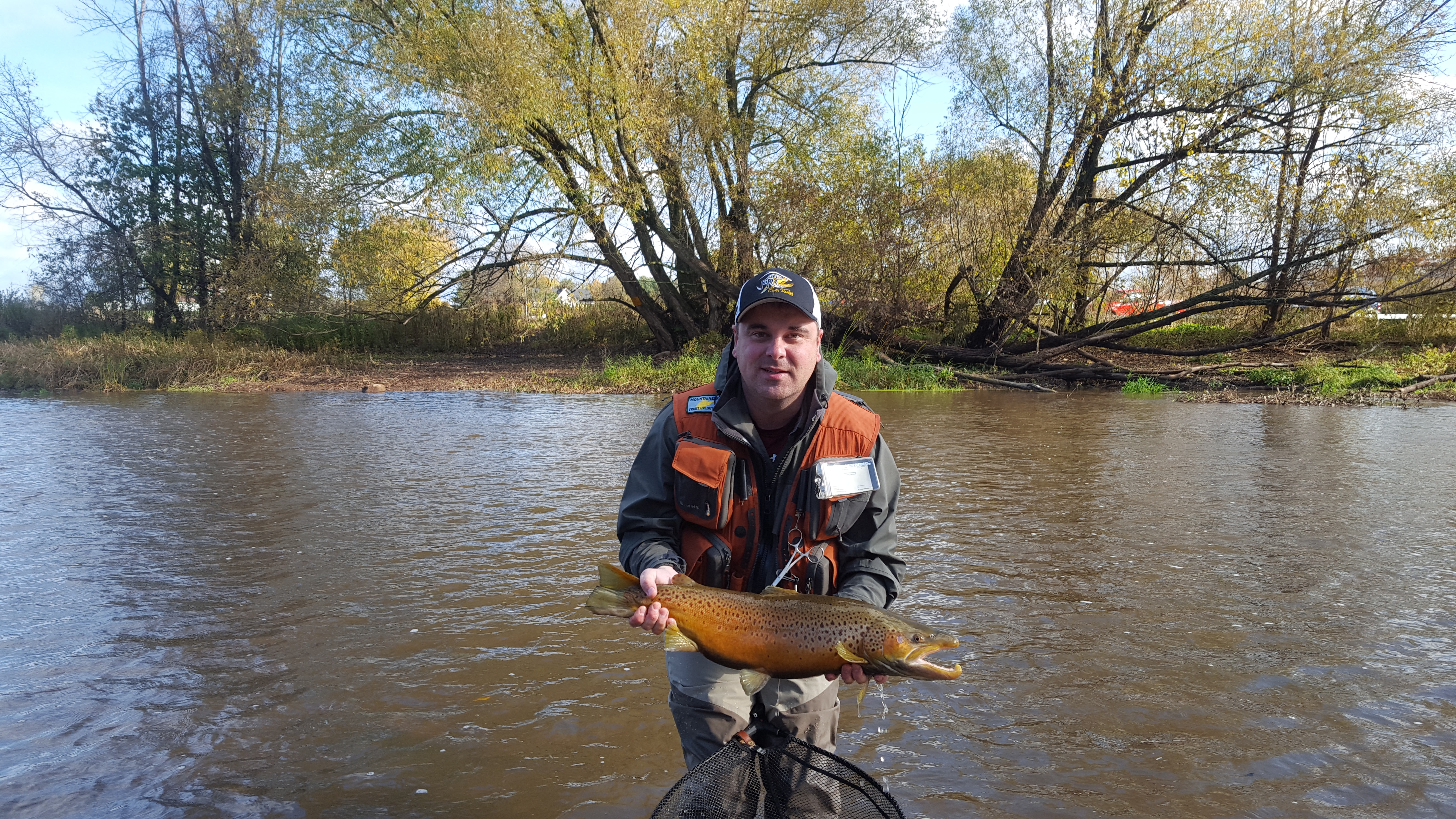 By noon on day two the river had risen to an unfishable condition and we opted to go explore some other streams in the area. That turned out to be a great choice as we found a new stream with better water and what seemed to be more fish. Everyone in our group of about 10 caught fish that afternoon.
Riverbum flies worked well on this trip as I was able to land several brown trout over 25 inches with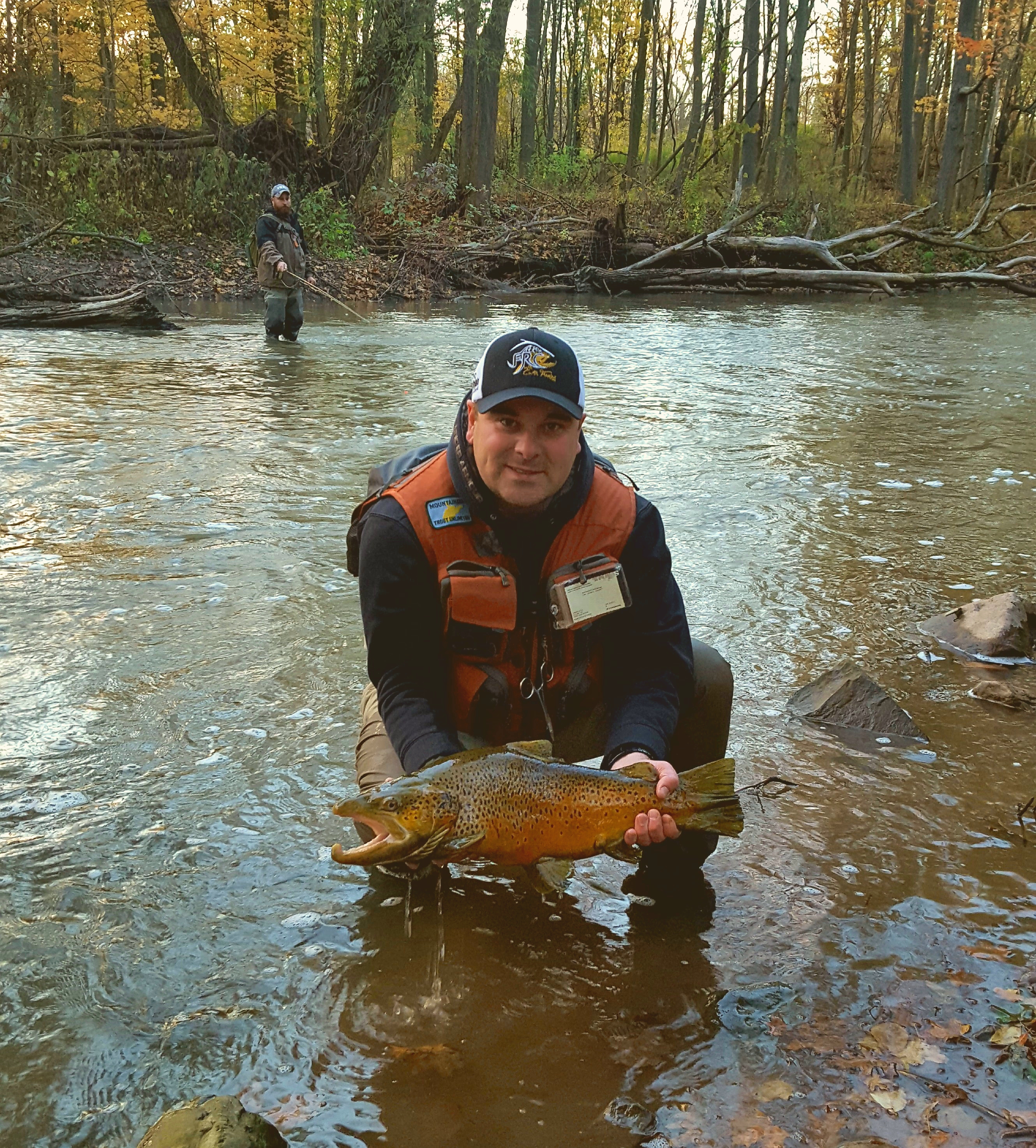 Riverbum wooly buggers and stoneflies. Egg patterns were also working well for browns and steelhead.
The next couple of weeks should make for some really great fishing on the Lake Ontario and Lake Erie streams so get out there and get after those fish and don't forget to stock up on those Riverbum flies and other fly fishing accessories before you go.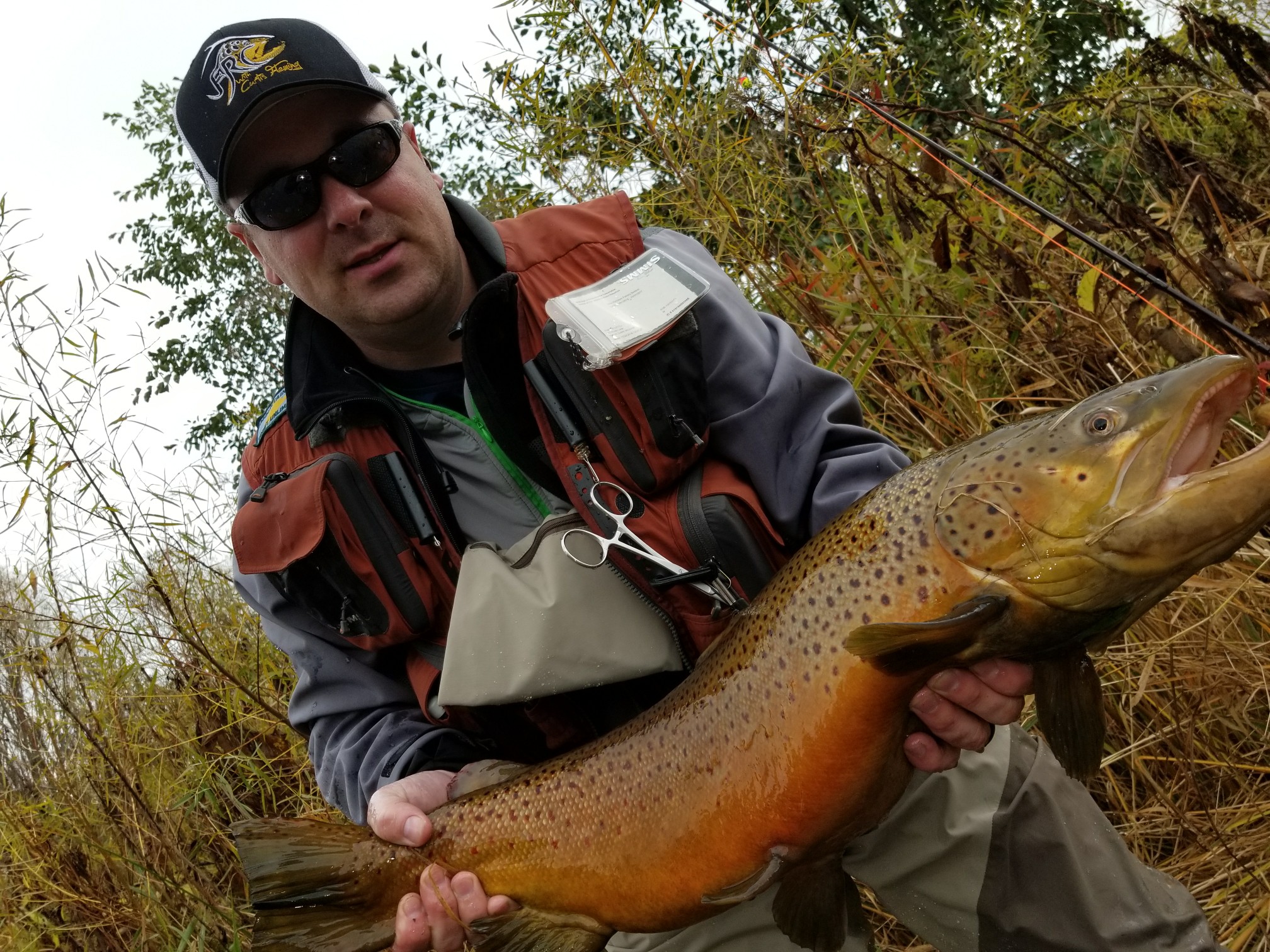 Tight lines!