Sidebar
High and Dry: Insist on Performance
High N Dry
If you're looking for an environmentally friendly, better performing floatant, look no further than High N Dry. The HnD team has come up with the most innovative product line up to hit the market in decades.
Made in the US, developed by chemists with over 100 patents, their products no only add raincoat technology, but they add buoyancy too. It works, and the data says is it the best on the market today.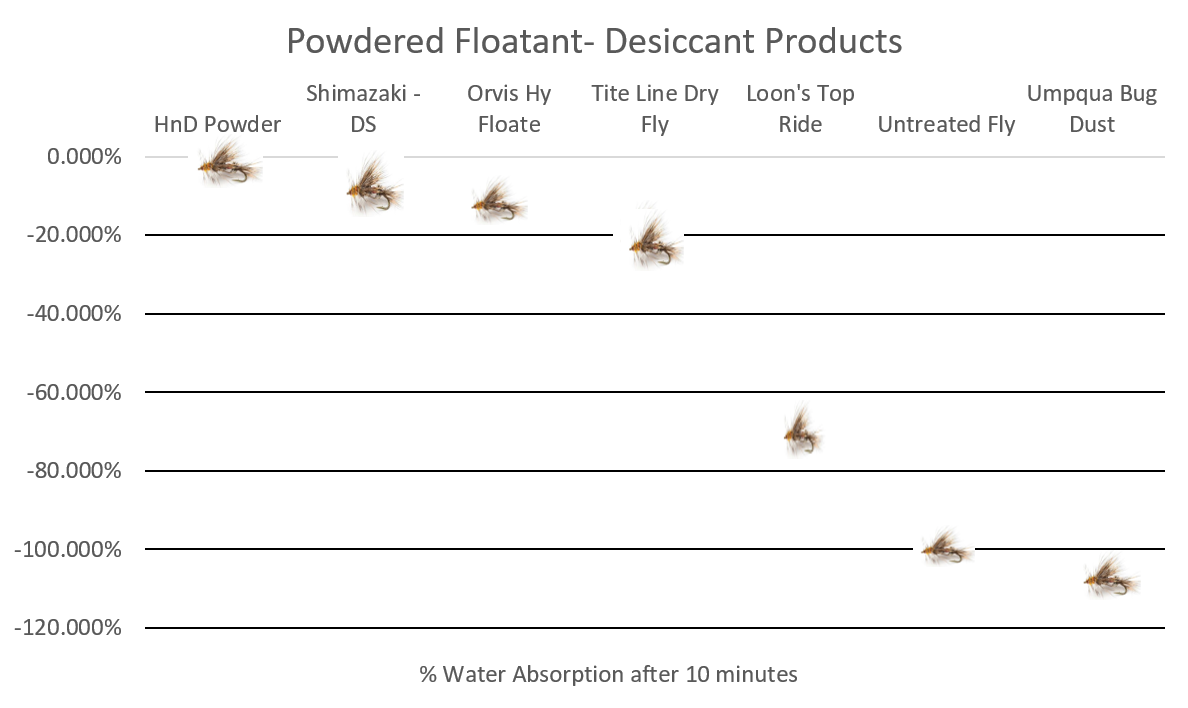 Gel floatant appeals to fly-fishers that prefer to apply floatants with their fingers. It comes in a 1 oz. bottle, with 34 grams of product and sells for $9.99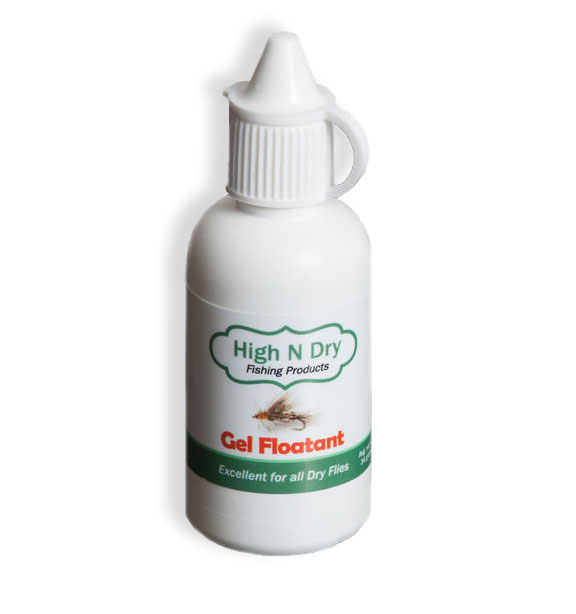 Liquid floatant is the perfect floatant for those fly-fishers that prefer a quick and easy way to water-proof the entire fly. Works well on large flies. It comes in a 2.5 oz. bottle with 67 grams of product and sells for $11.99.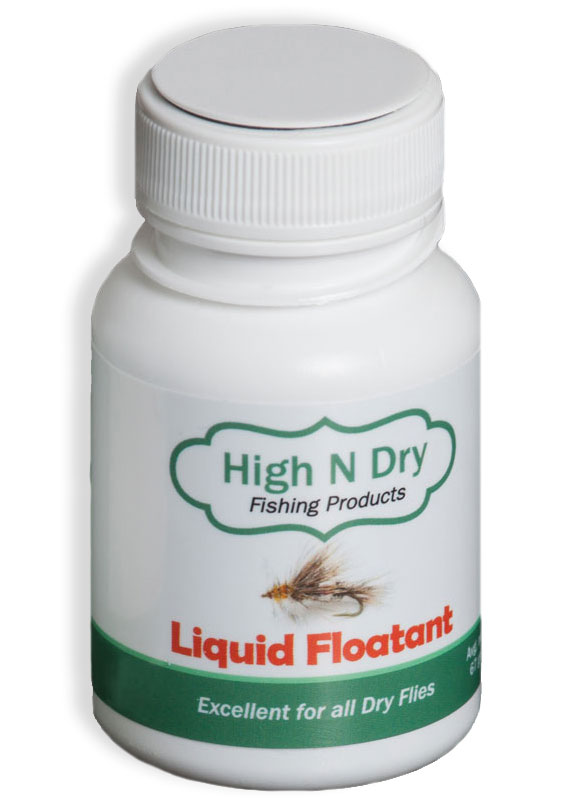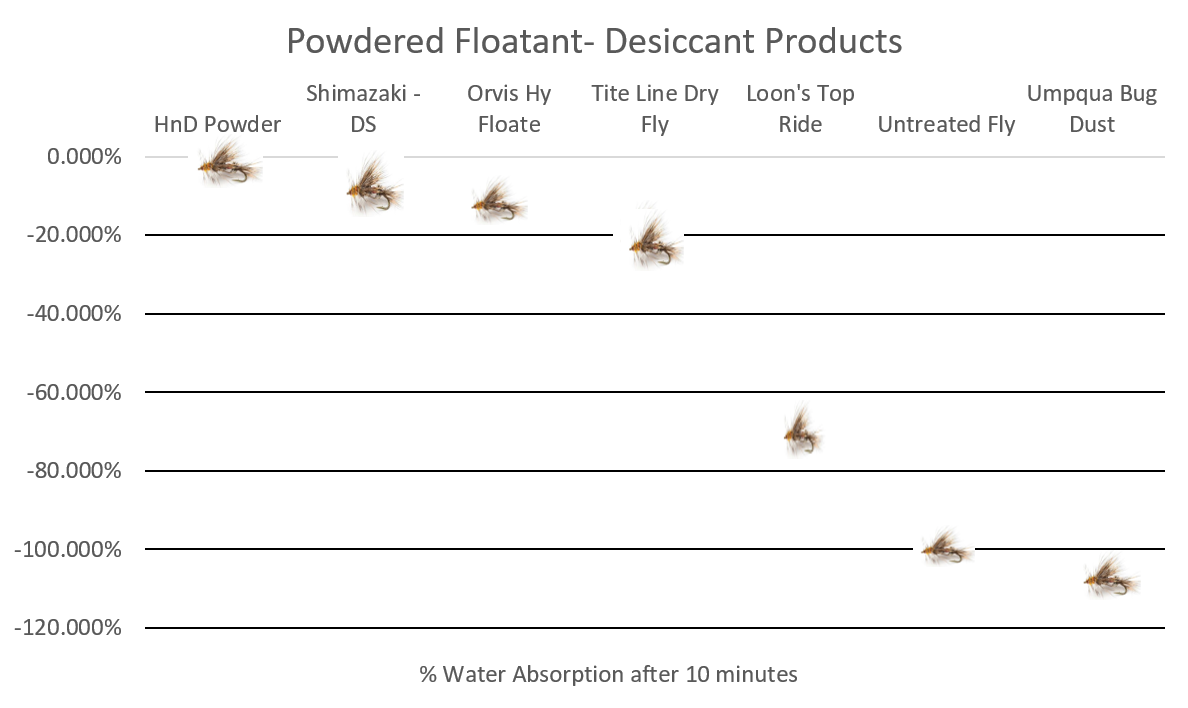 Powdered floatant & desiccant combination compliments our Gel and Liquid floatants and is a terrific way to quickly revive a drowned or slimed fly. It comes in a 2.5 oz. bottle, with 30 grams. and sells for $9.99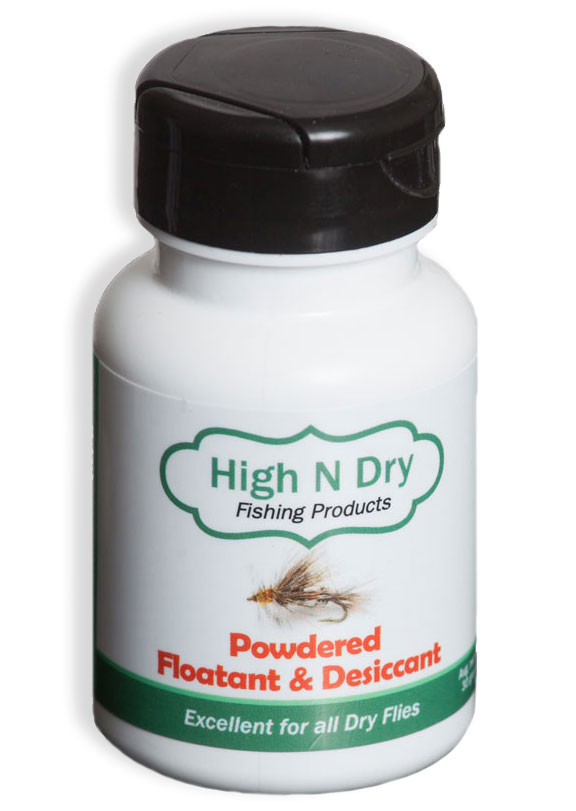 Powdered floatant with Applicator Brush is designed for those fly-fishers wanting to "dress" specific areas of their fly, like the wings, or brush the precise amount of floatant to the entire fly. It is the perfect floatant to use with flies tied in CDC. It comes in a 1.0 oz. bottle, with 1.8 grams of product and sells for $7.99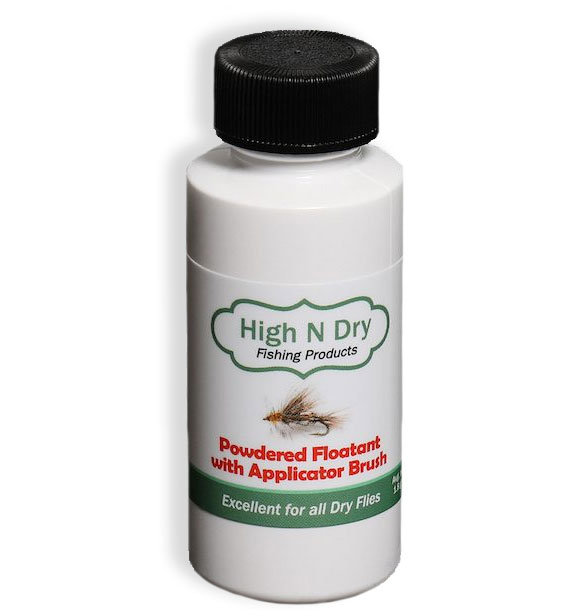 In today's age where it seems like a bag of chips is filled only half way, High N Dry are packing out their product with the most product per container size. Made in the USA, environmentally friendly, and superior performance. What's not to love!