Sidebar
​Fly Fishing Tips and Tricks: Drifting Boulders
Over the course of the next several weeks I'll be writing about some tips and tricks I have learned over the years. I'm organizing a trip for the Salmonfly hatch with RiverBum pro Jim Mitchell, so some tips and tricks on a float trip seem to be in order.
When you're on a drift, much of your time is spent moving…covering a lot of water. That's the point right? What you're not doing is sight fishing.
Last year on our trip, we did the Blackfoot River. The Blackfoot has a number of great boulder gardens. I always make a point to drop my fly on the soft glassy water in front of the boulder and in the slow eddy behind it.
I certainly can't see the fish, but I know this is where they are likely to be.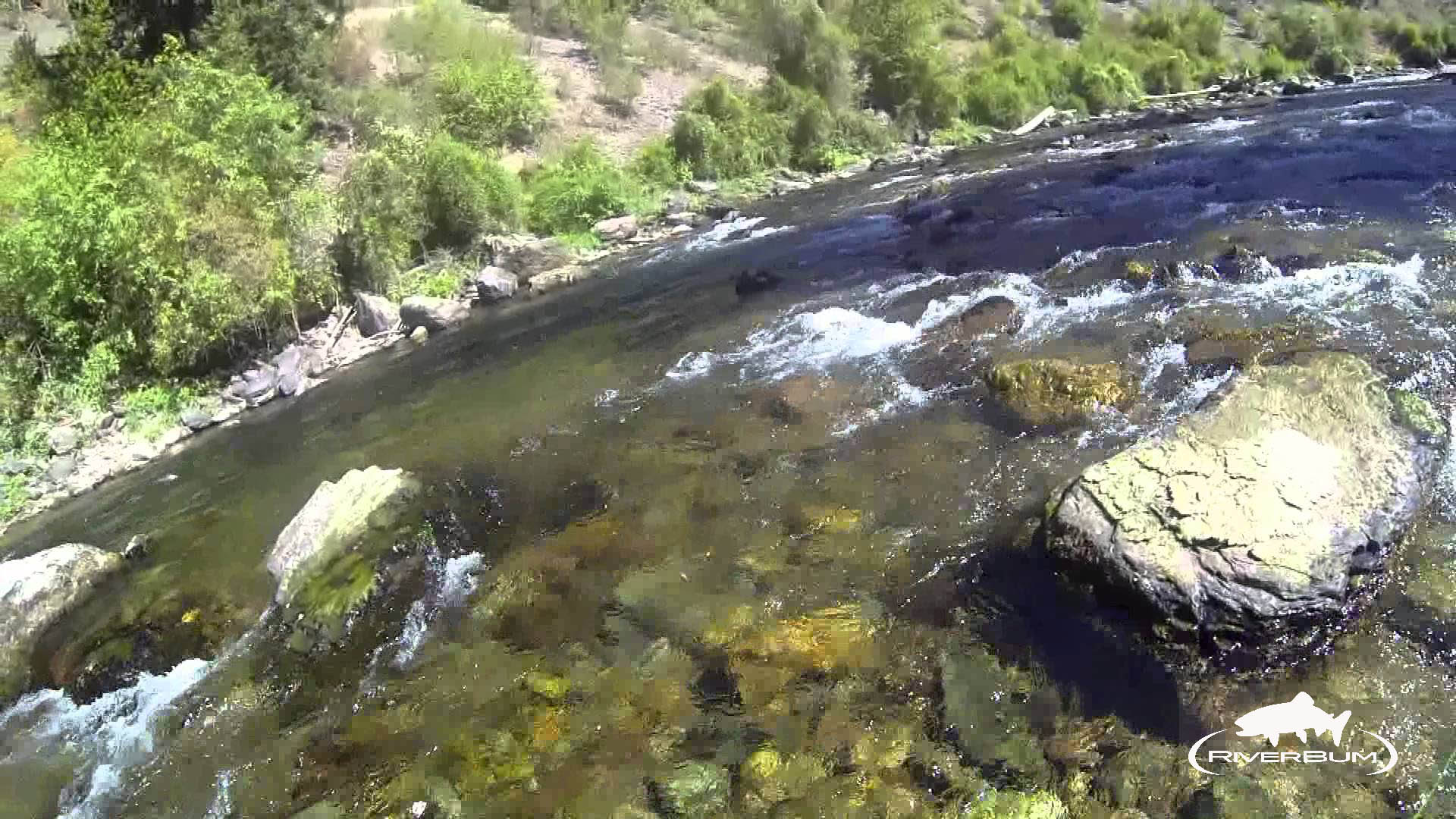 The strikes on this approach tend to be reactionary. The fish has to make a decision quickly.
Pay attention to your strikes. If you're not catching fish, you need to determine if your misses truly misses or are they refusals.
If they are refusals, you've gotta change it up.
If fish are refusing on a reactionary strike, chances are when you are fishing softer water you're not going to hook up either when the fish have a longer look at your presentation.
TIght Lines and Screaming Drags!