Sidebar
Fat Guys Float
What a fantastic day I had this weekend in the Richmond, Virginia area. I went to visit my old friend Tabb Williams. Since I moved back east, we've been planning a trip. This weekend was it, and what a blast! Friday and Sunday we fished some of his local bass ponds and panfish haunts in kayaks. I hadn't kayak fished before. As I eased my 6'4" 250lb frame into the boat, I swear I heard it cursing me!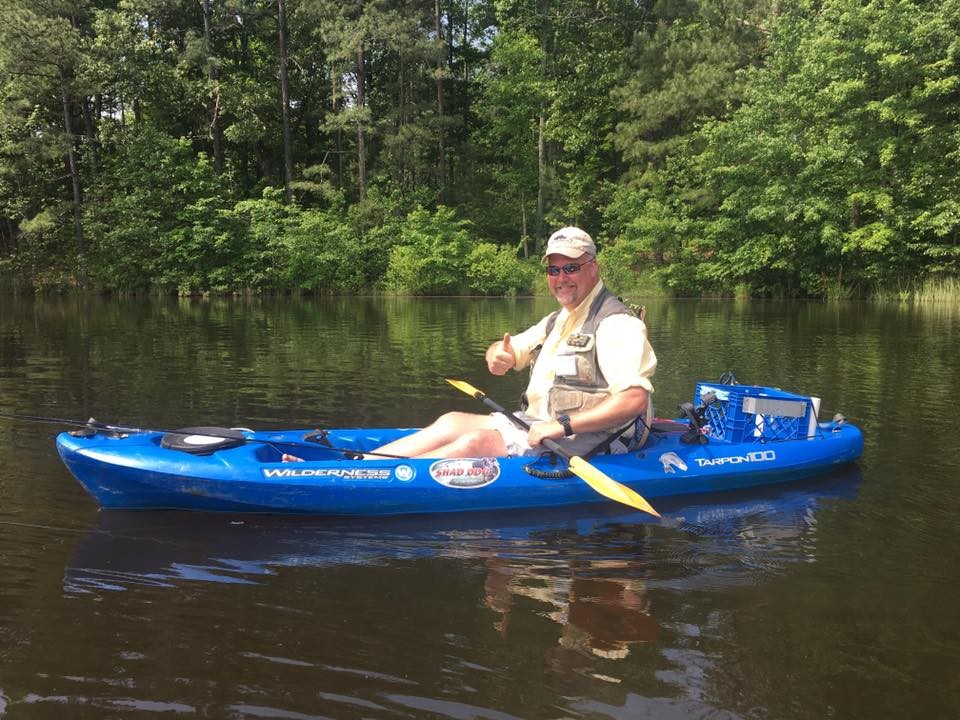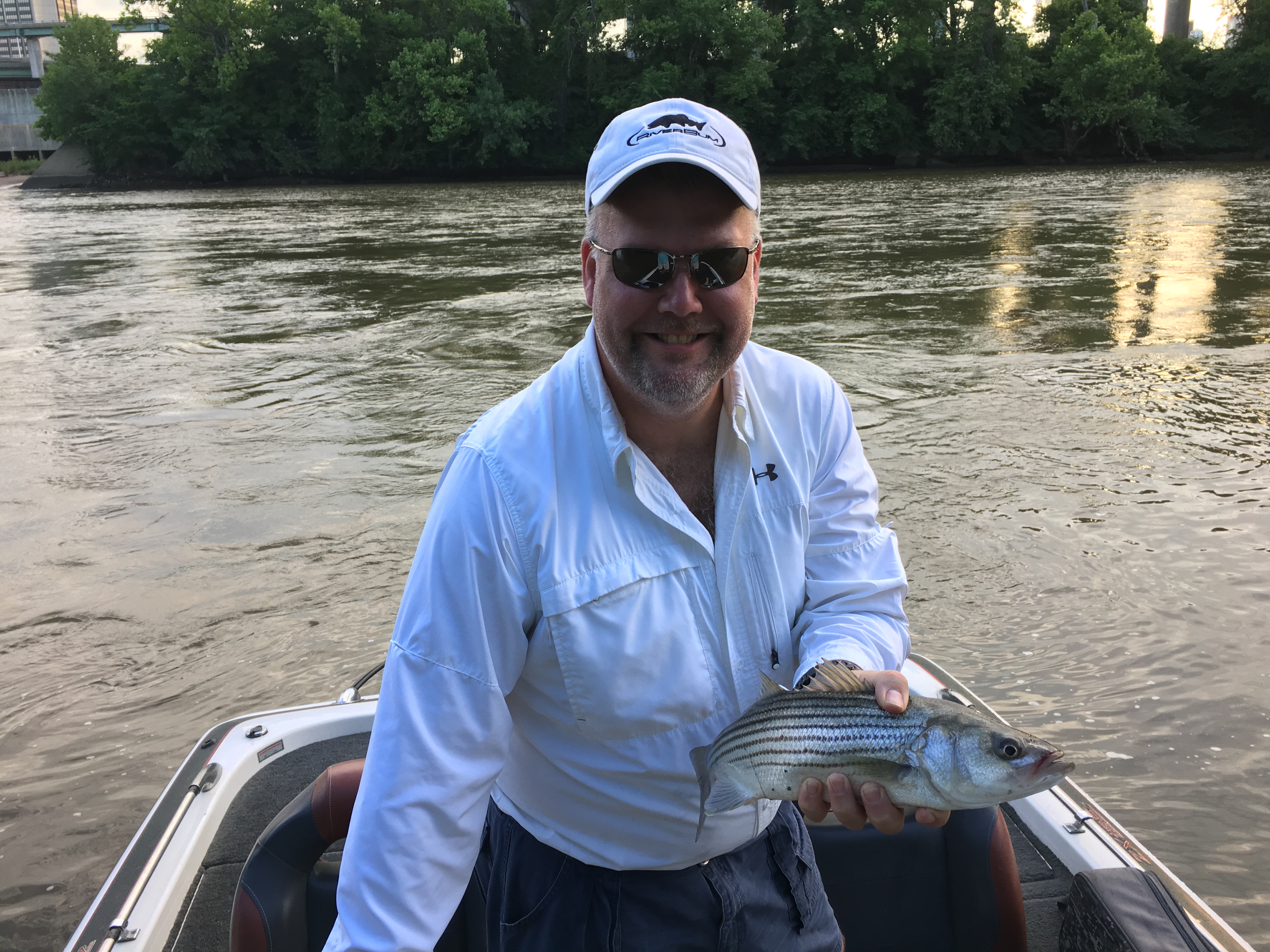 I got the hand of it pretty quickly. Bass on the fly is about what you'd expect. One of the cool parts of the trip was catching bluegill on small poppers. You didn't even have to see the take, you could hear it. Almost every hit, you'd hear this small pop and gulp.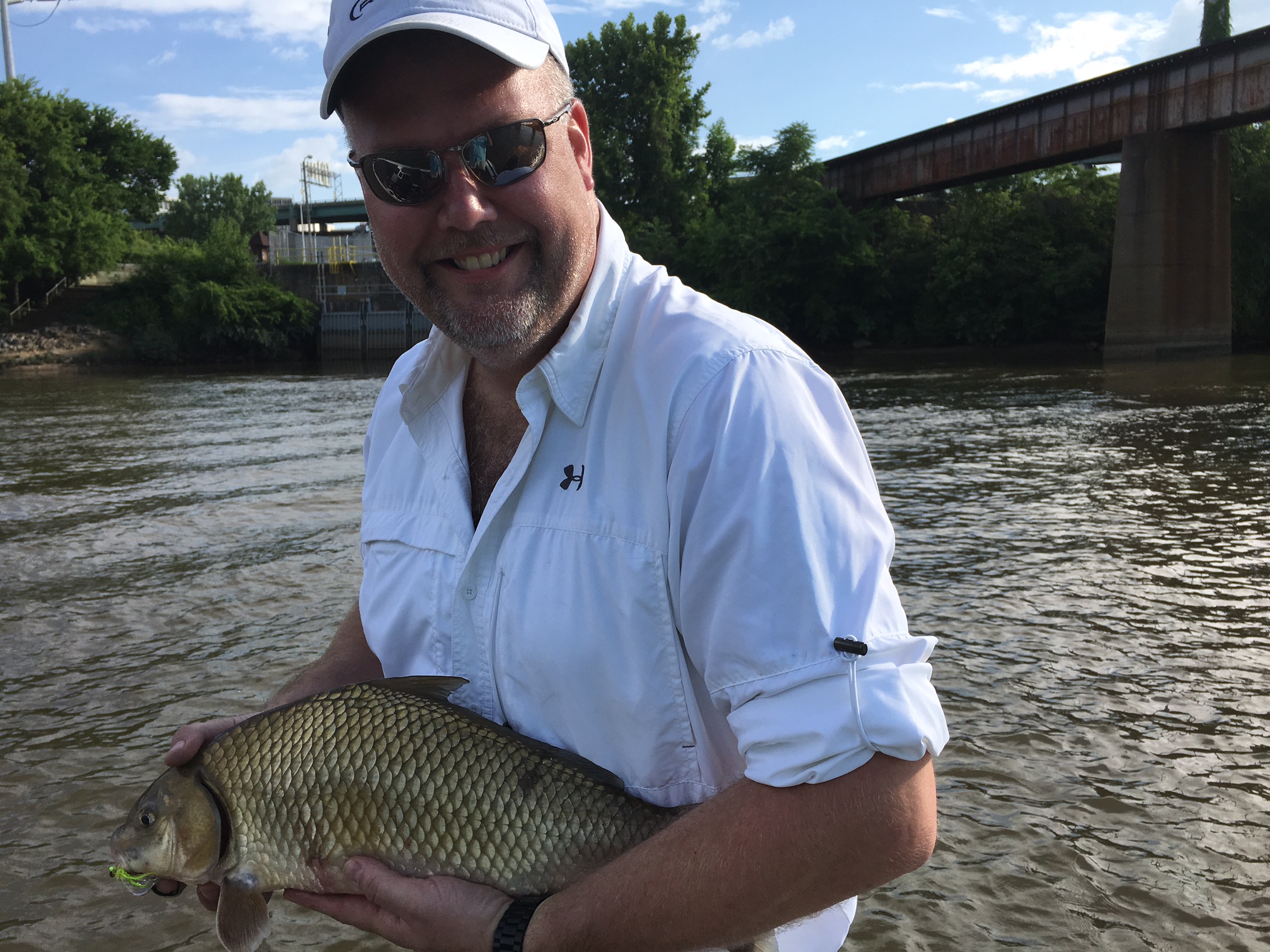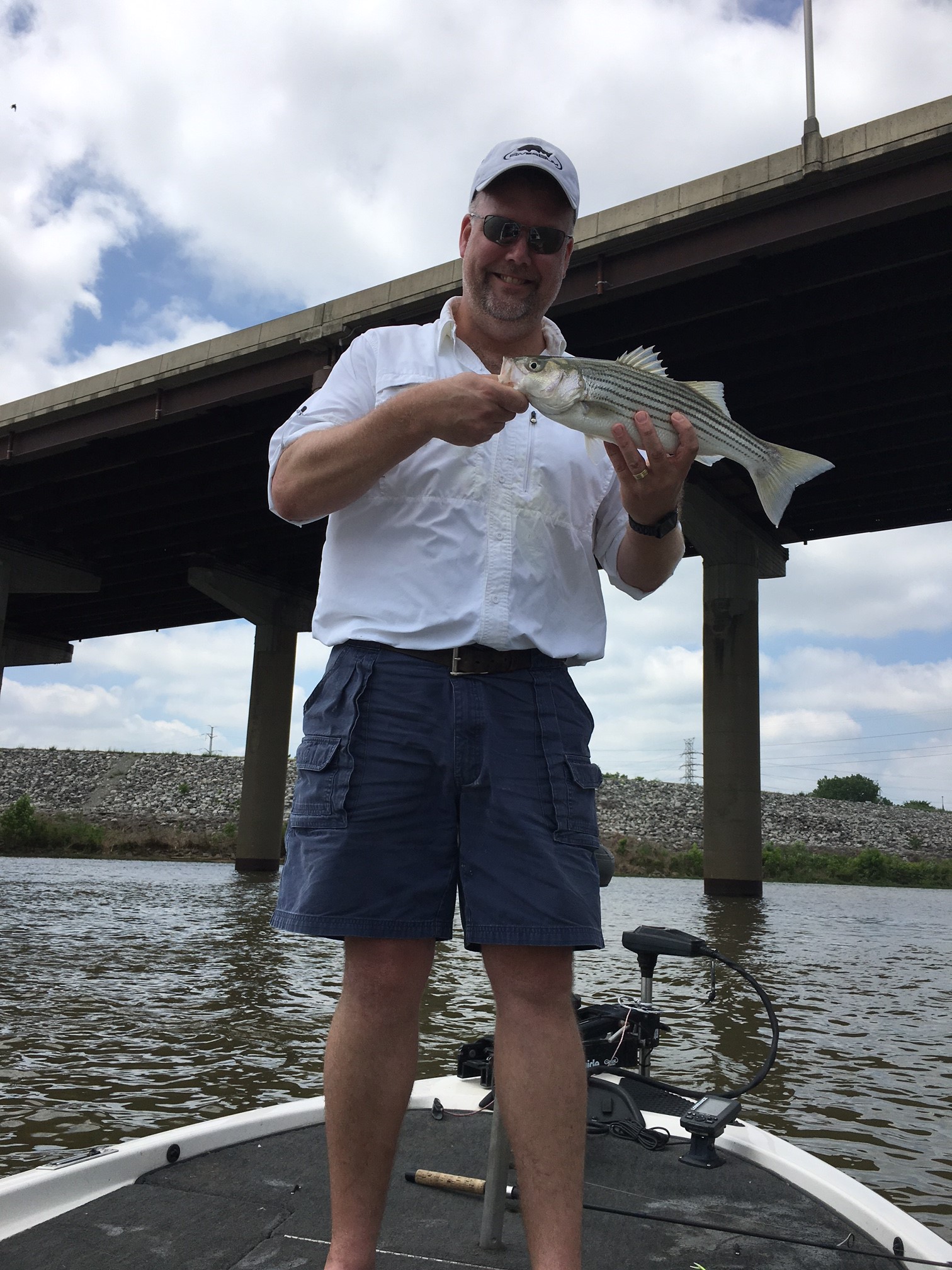 On Saturday, we did some striper fishing on the James River. Our approach was interesting. We'd jig for the stripers with spinning gear. Once we located the school, we'd throw the fly.
Stripers on the fly is something else, it's fly fishing on a whole other level. The wonderful thing about this watershed, you never know what you're going to have on the other end of the line. In addition to striper, we caught catfish, carp, and shad on the fly.
What a great trip, stripers, catfish, panfish, carp and bass all in the same trip! Below are some of the flies we used.
Tight Lines and Screaming Drags