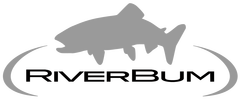 FOR IMMEDIATE RELEASE: November 2, 2017

CONTACT:David Jolie, CEO RiverBum, Inc1-888-674-6360 x 701dave@riverbum.com

RIVERBUM TO OFFER REILLY FLY RODS

RiverBum and NuCast team up to bring high quality rods to fly fishing anglers

Mesa, Arizona - RiverBum is proud to announce a new addition to our Gear Shop Lineup - Reilly Rods by Reilly Rod Crafters

"I'm thrilled that RiverBum has the opportunity to partner with Christopher Reilly at Reilly Rod Crafters. Reilly has created the next generation of fly rods; these rods load up remarkably well, particularly in short distances, and the precision and accuracy is amazing," says RiverBum CEO David Jolie.

Reilly Rod Crafters rods span the experience levels of all anglers, from easy loading up that is perfect for the beginner, to mind boggling accuracy in the 25 foot range that any pro can appreciate. Don't be fooled though - these rods have the punch to perfectly place an 80 foot cast when the situation calls for it. Masterfully crafted, these rods will take your game to the next level.

"You can feel nearly four decades of experience on the water picking up one of RRC's signature series rods," says Jolie. "They are that good."

About the Company: At RiverBum, our goal is to provide premium, reliable, quality gear that will help us maximize our time on the water, and offered at fair prices that everyone can afford. RiverBum actively promotes the sport of fly fishing to all outdoor enthusiasts from every walk of life.